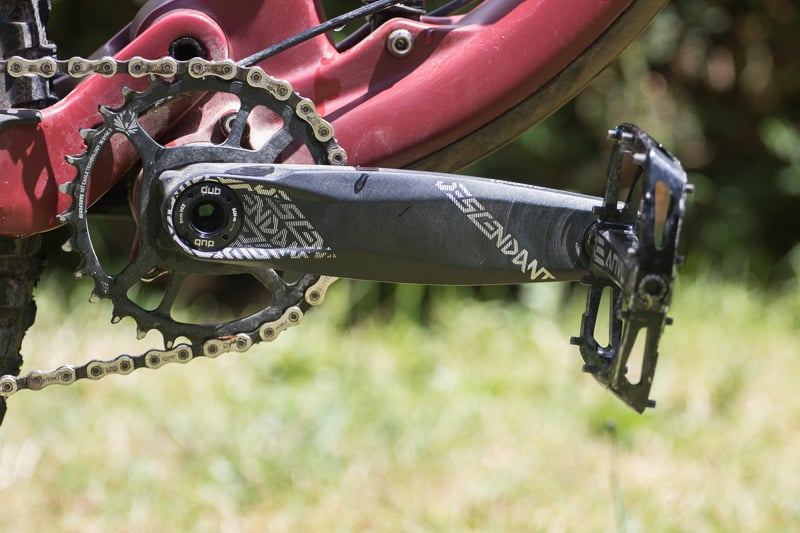 How to Fix Noises in Your Bike's Drivetrain, Bottom Bracket, Cranks & Pedals
If your bike only creaks or makes noises when you're pedaling, there's a good chance it's somewhere in your drivetrain. The prime offender is usually your bottom bracket. If your bike only creaks while you're putting down power through the pedals, check to make sure your bottom bracket is tight and greased. You will need a special tool to remove your bottom bracket. Look up the type of bottom bracket your bike has in order to get the correct tool.
Also, check to make sure your rear axle is snug, and your derailleur is securely bolted to the dropout. If the creak persists, check to make sure your cassette is not loose on the freehub, and clean and lube your chain. Those are the main areas you'll find noises in your drivetrain.
An often overlooked source of noise is your pedals. Try spinning them without turning the cranks. Do they spin freely without noise? Shake them, is there any play side to side, or up and down? If they are binding, making noise, or wiggling at all, the bushings or bearings in them may need to be cleaned or replaced. Most good pedals have rebuild kits available to help with this. If you determine that the noise is coming from the pedal or crank area, and your bushings appear fine, try taking off your pedals, cleaning the threads, applying new grease, and then putting them back on the bike.
Finally, if none of that helps, it could be your freehub. Some freehubs wear out fast, and start popping and creaking under any sort of weight. The splines wear out and slip. Remove your cassette and pop off the freehub. Look inside it, are there metal shavings? Is there enough grease? Do things look worn? If they do, you may need a new freehub.
How to Fix a Clicking Bike Chain
If your chain seems to be clicking and feels like it's skipping a little bit, it could be a problem with your derailleur's adjustments. Likewise, a derailleur issue may present as the bike making noises in the highest or lowest gear. Try tightening the barrel adjuster a half turn at the shifter, and check out our guide to setting up your derailleur to troubleshoot further. When making changes to the barrel adjuster only make small changes, and try pedaling to see if you made the problem better or worse before you change more.