Rocker Type
Freeride 3BT – This flavor is a directional 3BT which features a narrow centerbase and more sidebase uplift area. With more angle in the nose than in the tail, this 3BT is optimized for backseat steering, high-speed traction, and maximum powder float. Expect quick edge-to-edge transfers and quick powerful carves.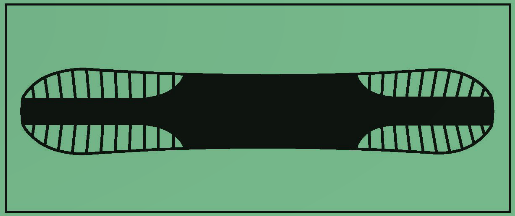 Dynamic Camber
Flex
6 – (1 Soft - 10 Stiff)
Shape
Tapered Shape
Directional Shape
3BT Shaping Set Back
Sidebase Uplift – Tip: Medium Uplift | Tail: Low Uplift
Core
Reactor Core – Full poplar with beech hardwood running tip to tail along the edges to improve the board's all-mountain riding characteristics. Beech is stronger than poplar and fortifies the board's sidewall and edges against impacts while also generating more precise edge hold, pop and response along the edges.
Laminates
TriAx Plus – Bataleon's very own special blend of triaxial fiberglass. It's lighter, stronger and more responsive than traditional triaxial fiberglass.
Basalt Stringers – Basalt is explosive rock power from the earth's core. Like carbon and Kevlar, basalt is strong, light, snappy and more affordable.
Sidewalls
Solid Walls – The go-to material for flex, weight savings, and durability along the edge.
Base
Super Slick X – Not a basic extruded base. It has the highest molecular content available for an extruded base. That mean's it's super slick, durable and maintenance-free.
Binding Compatibility
2 x 4 Inserts