Rocker Type
Twin 3BT – This twin 3BT flavor comes with a wide centerbase and base uplift that beings at the binding edge. The base uplift angle is mellow and offers a relaxed jib feel. The wide centerbase aids stability on takeoffs, landings, and in presses. Designed for terrain parks and overall freestyle riding.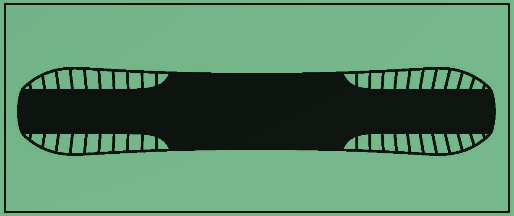 Mellow Camber
Flex
4 – (1 Soft - 10 Stiff)
Shape
Twin Shape
Sidebase Uplift – Tip: Medium Uplift | Tail: Medium Uplift
Core
Core Core – Full poplar with beech hardwood laid tip to tail along the inserts to enhance the board's jib, jump and freestyle riding attributes. The added beech hardwood strengthens the board's backbone and puts out potent pop while still offering a comfortable lateral flex.
Laminates
BiAx – Bataleon's traditional and time-tested two-way weave of fiberglass, made light, strong and responsive.
Basalt Stringers – Basalt is explosive rock power from the earth's core. Like carbon and Kevlar, basalt is strong, light, snappy and more affordable.
Sidewalls
Solid Walls – The go-to material for flex, weight savings, and durability along the edge.
Base
Super Slick X – Not a basic extruded base. It has the highest molecular content available for an extruded base. That mean's it's super slick, durable and maintenance-free.
Topsheet
PLT Topsheet – This finishing method means applying the topsheet after the board is pressed. This gives the board an ultra-slick finished look, and because the topsheet is pre-pressed it allows Bataleon to fine-tune the board's final flex pattern.
Binding Compatibility
2 x 4 Inserts