How to Apply Surfboard Wax
Remove old wax.
Apply base wax to all areas where your feet or hands will be.
Wax until small beads of wax develop, rather than smears.
Apply temperature-specific wax on top of base wax.
So now that you're so fresh and so clean, we can get to the building of those "sticky bumps." Start with your base wax and begin rubbing it on lightly. Surf base wax is a less-grippy wax that allows for better adhesion of your temp specific wax to the board. Think of petting a wiggling 6 month old puppy - firm, but not aggressive. Make sure you're covering the board where your feet are most likely to spend their time. This will depend on your board and riding style. Are you planning on walking up and down your board and hanging your toes off the nose? Then wax the nose. It's surfing, not rocket surgery.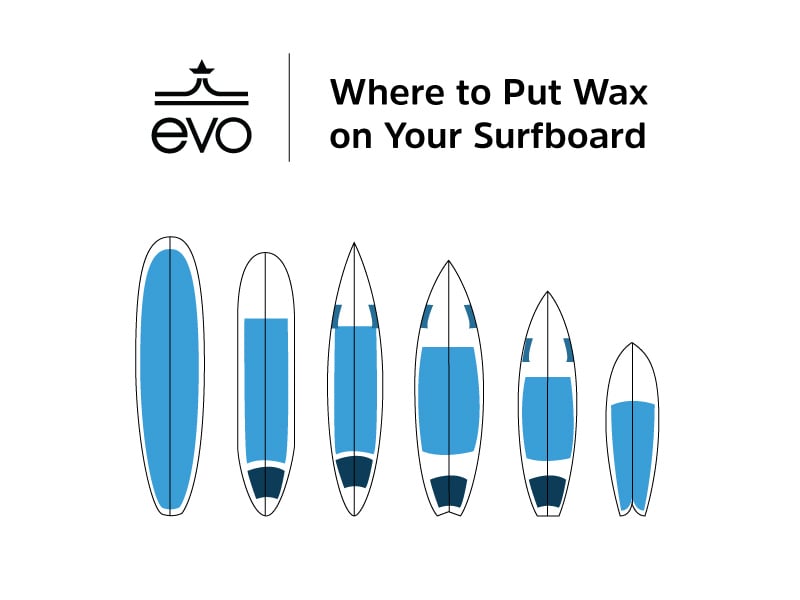 Pay special attention to where your hands will be while popping up and/or where you grip the rails for duck diving, especially if you frequently surf with gloves on.
Some folks have a chevron pattern they like to rub in, others prefer small circles, it doesn't REALLY matter so long as there's a consistent and even application of the base wax. Get creative if you want. You're looking for little beads of wax to build up, not smear.
Once you've got your beautiful sticky bumps applied, now it's time to apply your temperature specific surf wax. Check your local surf forecasting site to see what the water temperature at your favorite wave is like. Similar to the base wax, rub it on gently but consistently, trying to build up some nice, sticky bumps.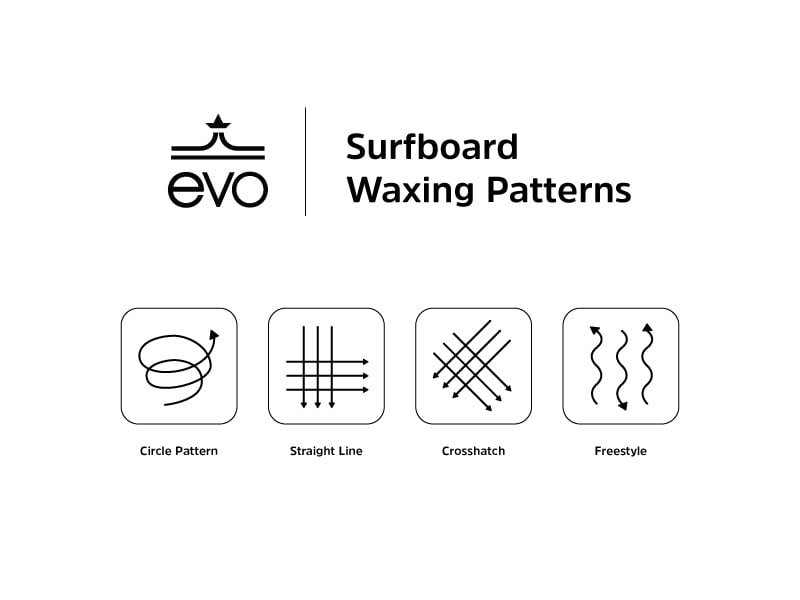 To get your temp-specific wax dialed, use our guide to choose the right surf wax. Another way to tell what temperature of surf wax to use is based on what you're wearing in the water. Cold = 5/4 or 4/3. Cool = 3/2. Warm: Spring suit, Tropical = boardies/bikini/speedo.
Surf Wax Temperature Chart
| | | | | |
| --- | --- | --- | --- | --- |
| Water Temperature | Below 60°F / 15°C | 58°F - 68°F / 14°C - 19°C | 64°F - 74°F / 19°C - 28°C | Above 75°F/24°C |
| Wax Temperature | Cold Wax | Cool Wax | Warm Wax | Tropical Wax |