Fit
Last: 99 mm – Performance fit and above average instep height for average width feet.
evo Bootfitter's Notes – The 2017 Cochise lasts are a departure from the previous Cochise line. Gone are the different fits for the 130 flex and all the others; the entire Cochise line shares a brand new 99 mm last. Narrower in the midfoot and heel than any previous version, with reduced volume around the ankle and slightly lower instep, the new Cochise also has a less pointy toebox. The new polyether plastic punches well without the tendency to attract fingerprints that characterized older Tecnica Triax blends, and the C.A.S markings at typical problem areas (first and fifth met heads, navicular, styloid process) are quite accurate for most feet (care should be taken when punching at the bi-injection seams on the shell).
C.A.S. Shell – Custom Adaptive Shape shells are anatomically formed around the heel and problem areas at the factory. Common punch zones are plainly marked with a dot grid pattern on the shell, and the new polyether and Triax 3.0 shell materials offer improved stability when heated.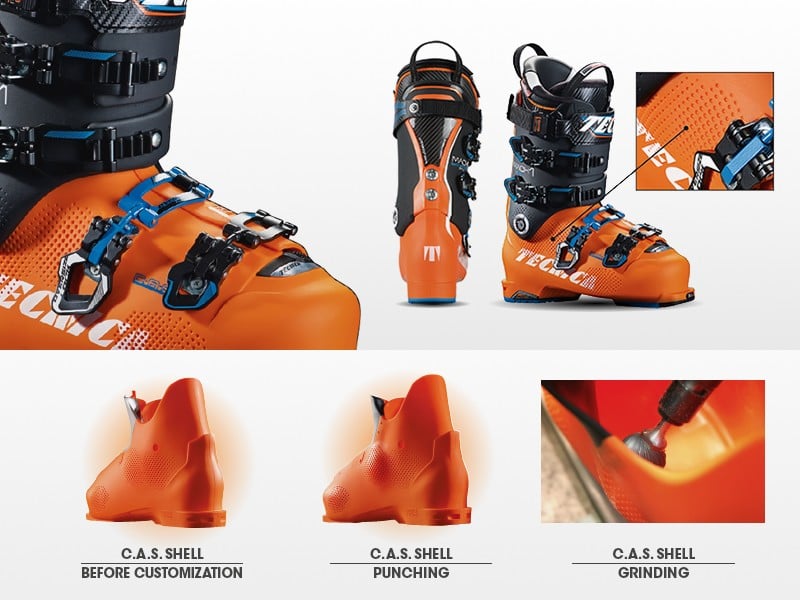 Quick Instep – A shaped plastic component at the instep that is softer than the rest of the shell helps you to step into and out of the ski boot.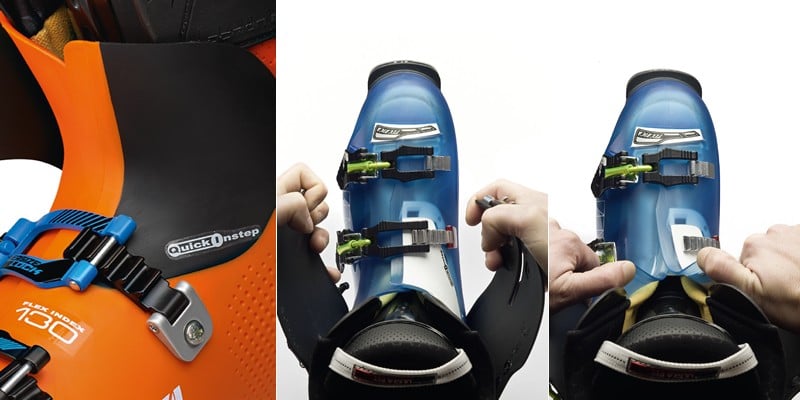 C.A.S. Grindable Boot Board – The removable C.A.S. boot board offers plenty of thickness for grinding and a grid pattern for reference.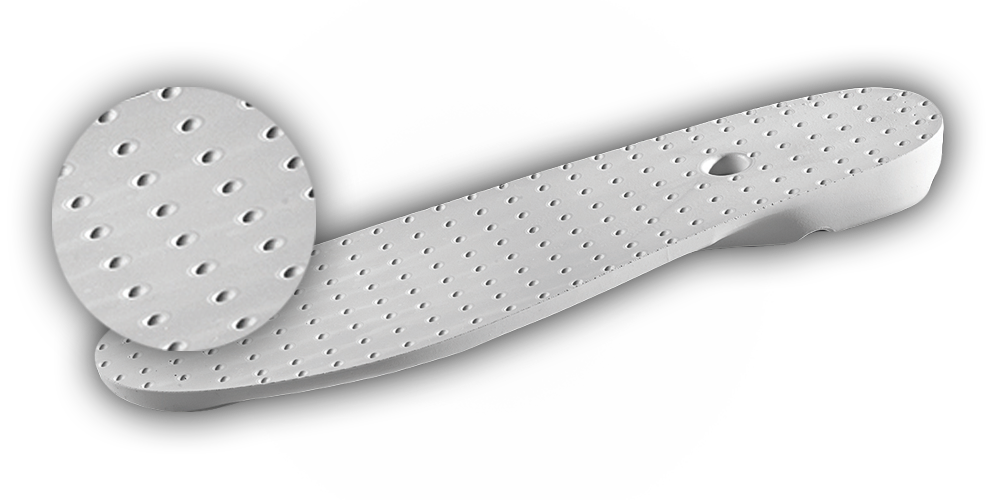 Flex
Flex: 90 – Power transmission and control in all terrain for intermediate to advanced all-mountain skiers.
Liner
Quadrafit Ultrafit Liner – A comfortable, thermoformable fit featuring 3D EVA rubber ankle protector padding.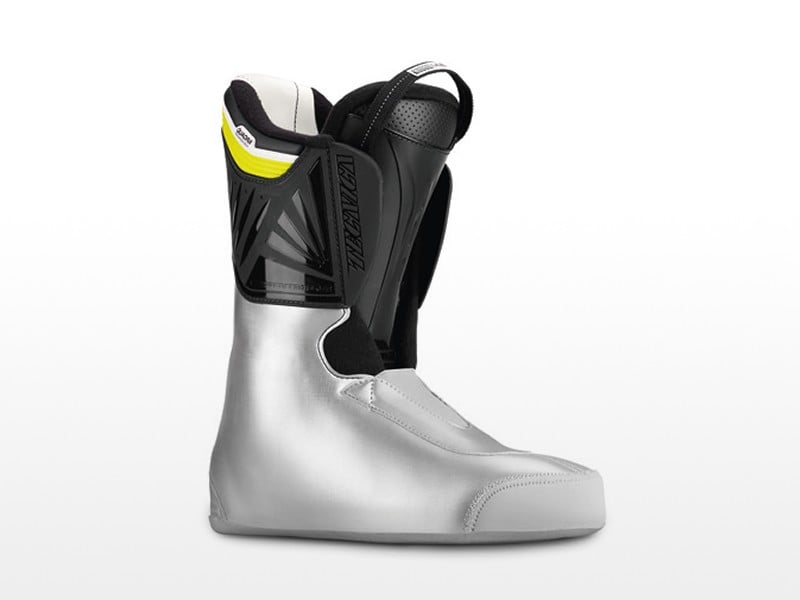 Shell Materials & Design
Power Light Design – Bi-injected polyether frame that is 30% thinner and 2.5 times stiffer than conventional boot material which results in 18% weight savings without loss in performance.
Shell – Polyether
Cuff – Triax 3.0
Ski/Walk Mode
Mobility Cuff Walk/Ski Mode – Tecnica's redesigned walk mode features a 42˚ range of leg movement, a super smooth pivot action, and metal-to-metal contact in the locking mechanism. The new S.A.S (Self-Adjusting System) tightens the locking action as the metal wears to eliminate play.
Buckles
4 Micro Alu Buckles
Power Strap
35 mm Power Strap
Sole
Replaceable ISO 5355 Alpine Soles
Additional Features
Aqua Stop Water Protection – Bi-material water protection system with double ridge structure.