Rocker Type
Continuous Rocker
Flex
Soft Flex – Makes pressing a piece of cake.
Hull
NACA Tech Channels – Slingshot's diverse variety of bottom profiles is only possible through the use of a super cool high-tech tool: A laser. Precision cuts are made by the laser, which allow us to incorporate high-tech hydrodynamic designs into the tips and tails of our boards. Slingshot's channels allow for a smoother flow of water under your board and increase traction, load/pop and speed.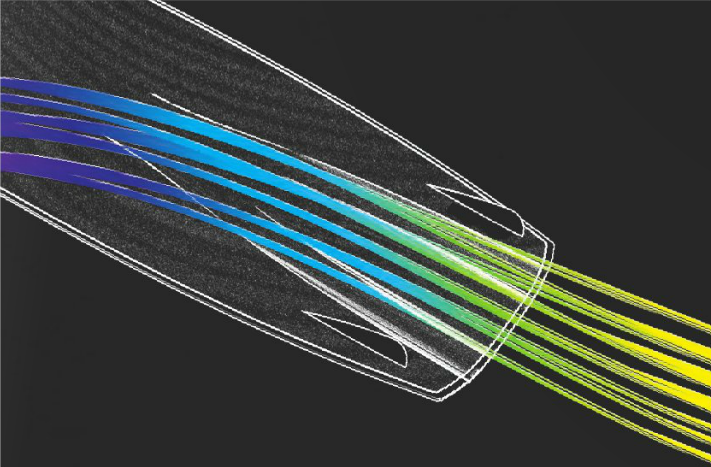 Rails/Edges
Fusion Sidewalls – Slingshot's Fusion Sidewalls are unlike any other rail in the industry and now brighter than ever. Utilizing liquid urethane, poured in one single shot, then cured seamlessly into the board's wood core.
Core
Vertically Laminated All Wood Core – Slingshot's vertically laminated wood core construction utilizes the collective strength of wood's end grain to create flex characteristics unlike any other material in wakeboards. This unique construction brings boards to life with a new level of energy under your feet. Benefits include bigger rebound for stronger pop, more forgiveness on landings and, of course, an unrivaled experience in the park.
Base
Ballistic Park Base – To meet the increasing demands of park and cable riders, Slingshot completely upgraded their base material for 2017. Whether you're on metal, wood, plastic, dirt or grass, the new Ballistic Park Base is designed to withstand the abuse of the world's hardest charging riders.
Fins
(4) 6" x 0.75" Wake Fins
Additional Features
Carbon Bedrock Inserts – Slingshot has completely revamped its mounting system for 2017. The new Carbon Bedrock Inserts are the strongest and lightest mounting system in Slingshot history and utilize the industry-standard M6 hardware. Reinforced by patches of carbon fiber, the new four-pack inserts are ridiculously strong, but remain flexible to allow for an uninterrupted flex pattern. When paired with 2017 Slingshot Bindings, they allow for stance widths ranging from 19.5" - 25.25" (on center).