Rocker Type
The System Rocker – This rocker deck's design eliminates the leverage required to release and re-engage a snowboard's outside contact points. In translation, riders get a seamless turn initiation, better float in powder, and more fluid spins and slides. Flex
Flex: 4 (1=Soft, 10=Stiff)
Medium Flex – The most versatile flex. Equally responsive and friendly, giving riders peak performance all over the mountain.
Shape
True Twin – Symmetrical in all aspects, true twin boards are ideal for freestyle riding environments.
Flathead Tip Profile – Provides more surface area for butters, ollies and nollies.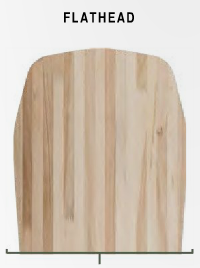 Core
Single Malt Core – Arbor's standard wood core, made from 100% sustainably grown poplar for highly reliable return and long-lasting durability.
Laminates
Biax Glassing – A biax over biax lay-up that's designed for park and street inspired all-mountain riding. Also creates a good platform for learning.
Sidewalls
360° Rails – Fully wrapped sidewall that eliminates the need for tip fill, while effectively tying the whole snowboard together. A technology that delivers incredibly tight tolerances for improved board life and durability.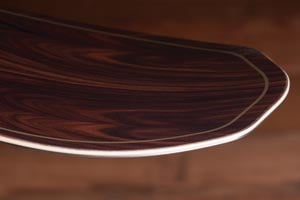 Base
Extruded Base – Dense and long-lasting.
Topsheet
Ash Power Ply – The Power Ply works like an added layer of fiberglass. During construction, the natural wood or bamboo fibers are turned into a composite layer inside the board.
Graphics
Featured Artist – Elzo Durt
Binding Compatibility
2x4 10-Pack Inserts