Rocker Type
Rock Out Camber – Flat between your bindings for stability, camber near the feet for response, and rocker on the tip and tail for pressability.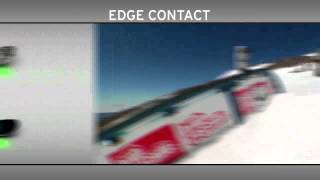 Flex
Flex Rating: 5 (1 Softest - 10 Stiffest) – A medium flex for intermediate riders who prefer a loose, more skate-like feel with a little precision
Shape
True Twin – Freestyle specific: Identical tip and tail lengths and shapes, symmetrical core profiling, flex and a centered binding stance
EQ Rad Sidecut – Equalizer and Radial lines blend together for the perfect balance of agility and fun.
Core
Aspen SLCT – Every single FSC certified wood strip is hand selected to ensure unparalleled core quality with a light weight.
Popster Eco Booster – Popster Booster plus Bamboo Rods provide the best in Eco Pop and performance.
Laminates
BA MD – Medium density European-made fiberglass layers for a guaranteed consistency of quality on light and lively boards.
Sidewalls
ABC Green Roll – The snap of bamboo, the comfortable ride of cork sidewalls, and the bombproof strength of basalt - ABC Green Roll (Advanced Bamboo Construction) blends natural materials into a supernatural snowboard for more pop and less plastic.
Shock Eraser Rails – 100% Polyurethane sidewall for lightweight shock absorption and chatter control at high speeds
Base
Area51 – Built to go faster and fly higher, the Area51 base is a high-density sintered based laced with a super-secret wax formula, and a specifically engineered factory finish designed for air time and durability.
Medium Stone Finish – A medium structure finish that improves Salomon's fast sintered base glide is quicker in all snow conditions, from cold morning corduroy to spring slush.
Edges
Freestyle Edge Bevel – Salomon creates a freestyle edge by detuning the tip and tail and then moving to a 2 degree edge holding tune throughout the key parts of the sidecut and then moves back to a 3 degree bevel edge between the feet, all to deliver a complete blend of edge hold and park shred.