Rocker Type
Stay Positive Camber – World-renowned pop and agility for riders who want response and stomp.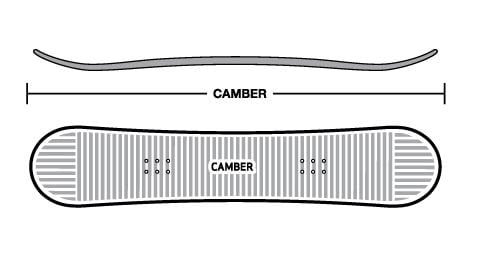 Shape
Directional – These boards feature noses that are larger than their tails to help you ride faster in deep snow. The stances are set back slightly to maximize this sidecut-to-stance relationship.
Core
AirPop Core Matrix – Made of Poplar wood to add strength and durability while providing you with unprecedented pop.There are five wood sections with varying densities and air channels in order to make the board extremely light.

TurboRods | Carbon Double Barrel – Milled out channels in the core are replaced by carbon rods. The result is improved pop, flex, and durability while reducing vibrations and impact.

Laminates
StraightTraix 45 – The 45-degree fibers are a must for riders who want power and precision for all-mountain ripping. Strength for edge hold, powerful slashes and everything in between.

Z-Tech 2.0 – A wider strip of Zylon means that the board has less weight, more strength, and more pop for slashes and ollies.

Base
SinterSpeed – Rome used a high-end sintered compound to bring new levels of speed to your riding. SinterSpeed retains the absorbed wax helping you maintain max speeds between waxes for effortless ripping and jump boosting.
Die-Cut Base – Base color displayed may not be available. Base colors may vary.
Binding Compatibility
2 x 4 / 4 x 4 Insert Pattern