Rocker Type
True Camber – Traditional camber is a mellow protuberant base shape that originates from the contact points at the tip and tail and then peaks at the midpoint. When you're snowboarding, the arch flattens from your weight's downward pressure. In translation, you will turn nimbly from the continuous edge-to-snow contact and have tons of preloaded pop.
Flex
Medium-Soft Flex – More forgiving and easier to turn without sacrificing edge hold and stability for all-mountain use.
Shape
True Twin – Completely symmetrical with identical tip and tail measurements and flex pattern, this board is ideal for park riding because of its ability to move in every direction.
Panhead Tips – Classic top-to-bottom freestyle performance.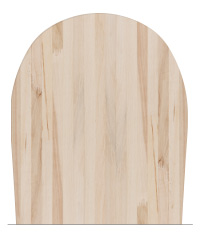 Core
Single Malt Wood Core – Arbor's standard wood core for highly-reliable return and lasting durability. Made from 100% sustainably-grown Poplar wood.
Laminates
Biax Glassing – A biax over biax lay-up that's designed for park and street inspired all-mountain riding. Also creates a good platform for learning.
Sidewalls
360 Rails – The sidewall fully wraps the circumference of the deck to deliver an incredibly tight tolerance for improved board life and durability.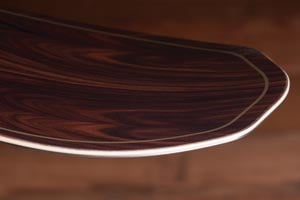 Base
Extruded Base – Polyethylene pellets are melted down in extreme heat then forced together under a high pressure machine. The end result is a strong, solid, and smooth base that is easy to maintain, non-porous and extremely durable.
Die-Cut Base – Base color displayed may not be available. Base colors may vary.
Topsheet
Standard Ash Power Ply Top
Binding Compatibility
2 x 4 Insert Pattern w/ 14 Inserts – So many stance options!