Flex
Flex Rating: 3 (1 Softest - 10 Stiffest) – A soft, forgiving flex perfect for new riders looking to progress their skills
Soft Flex Thin Profile 3D® Molded Tongue – Adjusting the profile of the tongue's thickness controls its flex, enhances its ability to wrap, and reduces shell/liner stack-up for improved comfort.
Lightweight Power Panels – To ensure consistent flex from day 1 to 100, this boot features strategically placed Power Panels that return to their original position even after being deeply flexed.
Fit
Total Comfort Construction – Get an instantly broken-in feel right out of the box. Total Comfort's industry-exclusive construction eliminates the break-in period for a fit that feels just as good from opening day to day 100.
Liner
Imprint™ 1 liner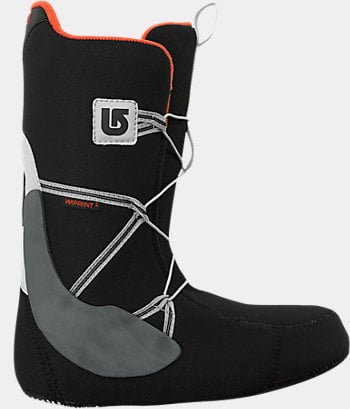 Heat Moldable – Whether you have funky cankles or a grotesque sixth toe, your feet will be wrapped with comfort in this boot. Ride them right out of the box or shape them to your foot with Burton's EMU heat-molding system, found at your local shop.
Lacing System
Speed Zone™ Lacing – Lightning fast lacing control at its finest. Customize the fit of the upper or lower zone in seconds; because the system is so powerful, you get more rebound, more wrap and better response, all with less effort.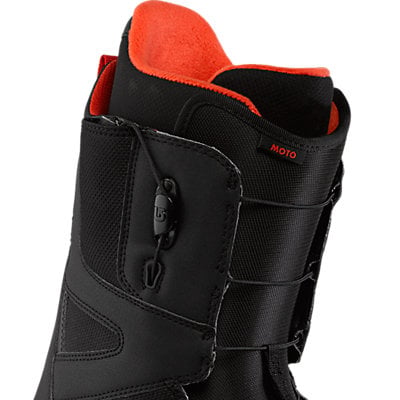 Footbed
Level 1 Molded EVA Footbed – The Level 1 Molded EVA Footbed is extremely lightweight and highly shock-absorbant.
Sole
DynoLite Outsole – Superior cushioning, improved board feel, and consistent support in a 20% lighter weight construction - made entirely of an exclusive cushioning compound specially formulated to withstand repeated impacts and freezing temps for long lasting shock absorption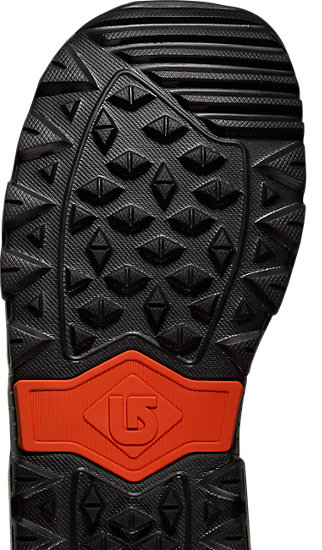 Shrinkage Footprint Reduction Technology – This reduces the boot's overall footprint on full size, meaning a men's size 10 fits like a size 10, but has the footprint of a typical size 9. Shorter, lighter, sleeker - never suffer from toe drag again.
Additional Features
Snow-Proof Internal Gusset – All Burton boot tongues feature an internal gusset construction to completely seal the lower zone of the boot, keeping your feet warm and dry.
Grip Fit Ribs – Strategically placed Grip Fit ribs on both the boot and the binding match up for locked-in fit and response.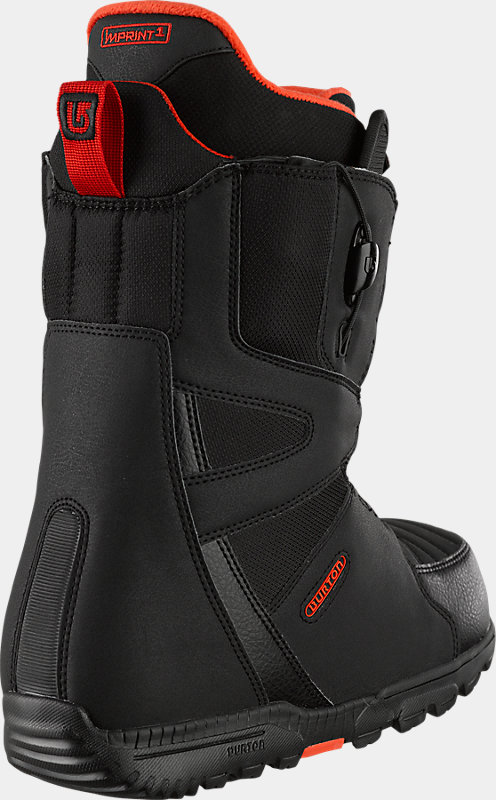 The world's bestselling snowboard boot twelve years running