Flex
Flex Rating: 1 (1 Softest - 10 Stiffest) – A super soft flex designed for comfort and progression.
Liner
Liner-less
3M™ Thinsulate™ Insulation – 3M™ Thinsulate™ is made of extremely warm, lightweight synthetic insulation materials.
Lacing System
Dual Zone Shred Ready Velcro® Straps – Oversized and mitt-friendly so kids can get their boots on, off, and adjusted without help from mom, dad, or the instructor.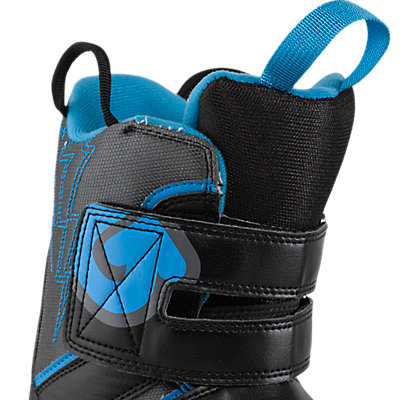 Footbed
Room-To-Grow Footbed – To keep up with kid's constant growth spurts, the Room-To-Grow™ footbed allows you to gain one full size. Rather than buy new boots every season, simply remove the footbed when the fit becomes snug. A secondary, integrated footbed means there's no compromise in cushioning or support.
Sole
DynoLite Outsole with Size Indicator – Superior cushioning, improved board feel, and consistent support in a 20% lighter weight construction. Made entirely of an exclusive cushioning compound specially formulated to withstand repeated impacts and freezing temps for long lasting shock absorption.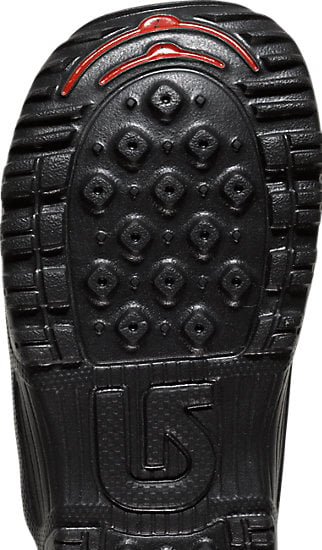 Additional Features
Snow-Proof Internal Gusset – All Burton boot tongues feature an internal gusset construction to completely seal the lower zone of the boot, keeping your feet warm and dry.