Baseplate
Stage I Base – A lightweight and bombproof base that is made out of Dupont™ Zytel® ST and offers up a Lifetime warranty.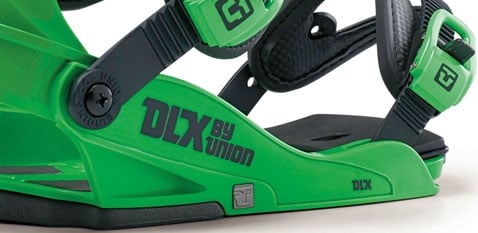 Dupont™ Zytel® ST – The highest-quality nylon is used on all Union baseplates to result in strength, safety and security.
Injected EVA Bushings – They dampen vibrations underfoot to promote a more comfortable ride and a smooth, even board flex with no dead spots. Each size comes with its own durometer for custom performance.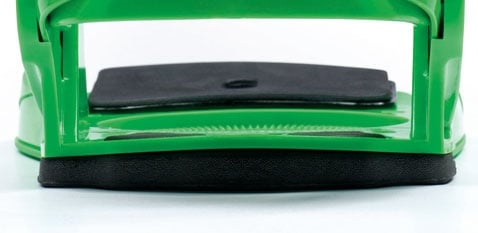 Highback
Multizone Dupont™ Zytel® ST Highbacks – These highbacks are tapered towards the top, providing flex and tweakability where you want it and support and durability where you need it. Made of Dupont™ Zytel® ST for maintaining flexibility and strength in the widest range of temperatures.
Quick Adjust Forward Lean – Quickly adjust your forward lean before dropping in to the pipe, or laying down some Eurocarves.
Straps
Direct-Connect Strap System – Simply and directly connect your straps for a simple and quick strap that won't come undone.
Buckles
Aluminum Buckles – Union's injected aluminum buckles are fast, easy and secure.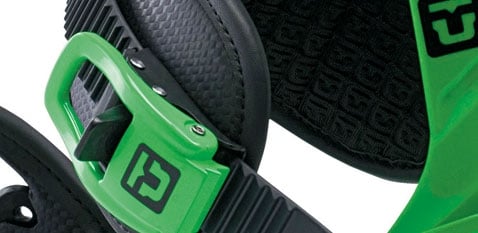 Toe Buckle System – All-New Toe Buckle System - Multi-positional options with open Ultra Grip™ Design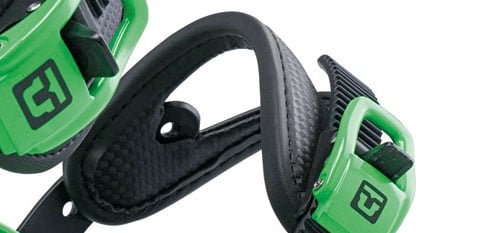 Additional Features
Extruded Anodized Aluminum Heelcups – The strongest and most versatile aluminum heelcup on the market, extruded aluminum comes out 100% pure and maintains its true shape no matter how much wear and tear you inflict. Also, every Union heelcup undergoes an anodizing process—reinforcing the already bombproof apparatus with 30% more strength.
Universal Disks – Compatible with any traditional 4x4 mounting system and 3-hole board patterns. Channel Compatible Discs are available separately from Union to fit Burton snowboards with The Channel.
Grade 8.8 Hardware – The most commonly used hardware is made from "mild steel" that has a property class of only 4.6. Considering how much stress a binding is under, Union uses only the strongest steel on ALL hardware.
Tool-Free Adjustments – No screwdriver needed to adjust your ankle or toe strap on the hill.