Flex
Flex Rating: 4 (1 Soft - 10 Stiff) – A mild flex gives you forgiving responsive that's playful for riding the entire mountain.
Baseplate
RX Baseplate – This baseplate has a full-length EVA footpad. The cushioning absorbs vibrations by distributing the pressure on your foot also minimizing fatigue. The baseplate covers the bindings attachment hardware to avoid snow and ice build up. Roxy recommends to center your boot and binding across the board with the adjustable aluminum heel cups.

Top Adjusting Toe Ramp – Riders can adjust the toe ramp with an easy to lift tab. This is possible even after you've mounted the bindings to your snowboard.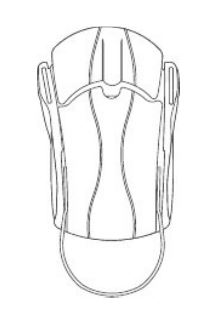 Highback
RX-A Highback – Designed to match a woman's natural stance while riding. The asymmetrical blueprint creates better response with less effort. Roxy's binding manufacturing begins with vibration-absorbing thermoplastic materials that are lightweight and durable. Tool-free forward lean adjustments allow for adjusting on the go!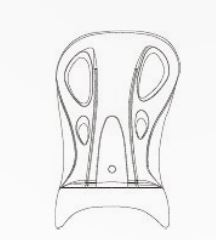 Straps
Classic Ankle Strap – The strap's 3D countered high density padding design optimizes comfort and support.
Classic Toe Strap – Cored out and fashionably functional.
Buckles
Classic 062 Buckle – Made of lightweight and durable aluminum. The triple axis buckles are smooth, with easy to grab ratchets and quick release levers.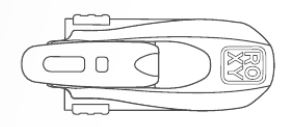 Additional Features
4 x 4 & Channel Disc – Hole pattern of the disc has a 4 x 4 insert pattern and Channel mounting patterns.