Flex
Stiff flex for powerful control
Baseplate
V-Rod Baseplate – A V-shaped baseplate with a "rod" of edge-to-edge contact limits the binding's footprint on the board, which delivers three things: natural board flex, greater binding flexibility side-to-side, and full power from toe to heel. You get the perfect blend of flex with pop.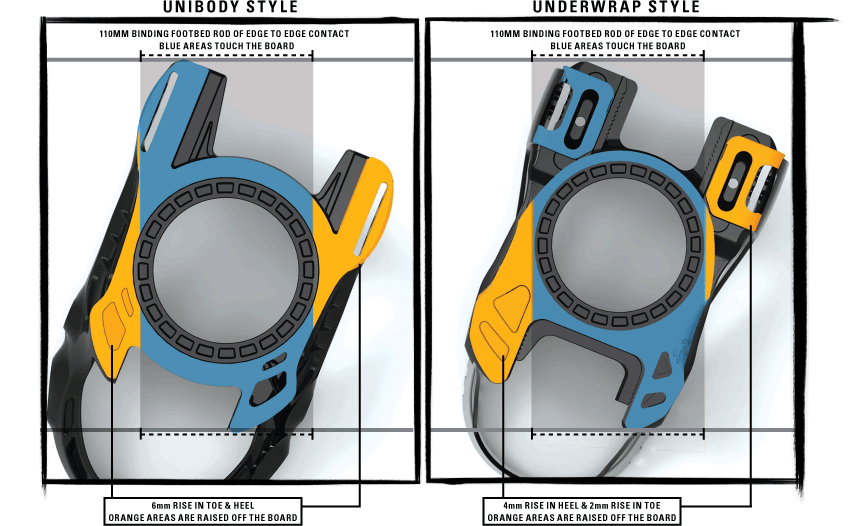 SubBase V-Pad – Partnered with the V-Rod baseplate, the 3D profile of the EVA and rubber sub-base pad fills the lifted corners of the baseplate, creating cushioning for the smoothest side-to-side flex while allowing for a dampening barrier between the baseplate and topsheet.
Highback
Targa AntiShock Highback – Designed specifically for Targa bindings with a built-in suspension system where the top section flexes up to 3 degrees before locking out to reduce vibration and absorb shock and the middle bushing acts as a dampening system. This binding is designed for the most aggressive riders.
Straps
PF Adjust Ankle Strap – Ultimate customization with two interchangeable EVA inserts for three options of stiffness: extremely flexible, very supportive, and ultra supportive. Designed for the rider who readily adjusts bindings for versatility.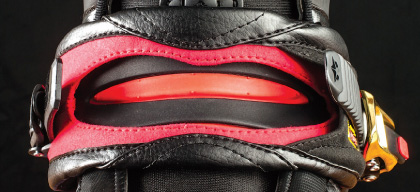 Auto Strap – Rome's signature idea using an elastic band to hold the ankle straps out of the footbed until you are ready to strap in.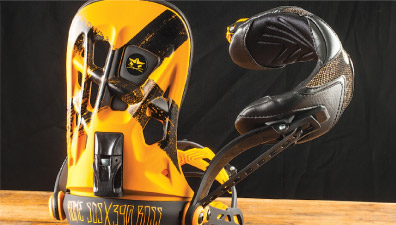 ConformGrip Toe Strap – Overmolded TPR grips the toe of your boot for comfort and control, while conforming seamlessly to all models on the market.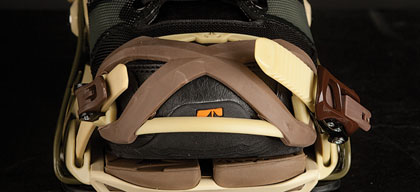 Additional Features
Yes, I Can't System – Canting gives you more comfortable wide stances for more power over your nose and tail. Go with 2 degrees or 3.5 degrees of canting, or run 0 degrees if you want to go traditional.

UnderWRap.3 Heel Hoop – Designed for the Targa binding this heel hoop is cored out as much as possible for maximum lightness.
Rome Customization Foundation – Highback rotation, 9 Times Ankle Strap Position, Adjustable Toe and Heel Ramp, Forward Lean
Rome QuickTech Foundation – AutoStrap.2 Technology, QuickStrap.2 Technology, QuickLock Forward Lean