Flex
Medium Flex – The Boss has the perfect combination of playfulness and power. This medium flex gives you the power you need for freeriding and the flexibility you want for freestyle.
Baseplate
V-Rod Baseplate – A V-shaped baseplate with a "rod" of edge-to-edge contact limits the binding's footprint on the board, which delivers three things: natural board flex, greater binding flexibility side-to-side, and full power from toe to heel. You get the perfect blend of flex with pop.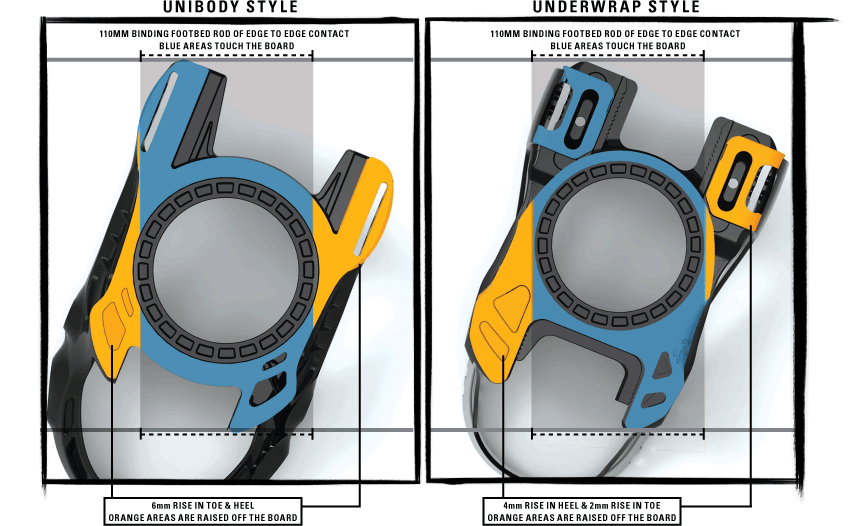 SubBase V-Pad – Partnered with the V-Rod baseplate, the 3D profile of the EVA and rubber sub-base pad fills the lifted corners of the baseplate, creating cushioning for the smoothest side-to-side flex while allowing for a dampening barrier between the baseplate and topsheet.
Highback
390 Asym Highback – Ergonomically designed for seamless response, the 390 is slightly canted to the inside, designed to flex your board and boot. Perfect for both open-to-close park days or long backcountry trips.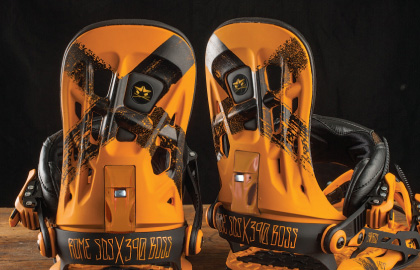 Straps
ConformGrip Toe Strap – Overmolded TPR grips the toe of your boot for comfort and control, while conforming seamlessly to all models on the market.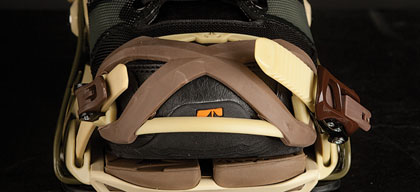 Auto Strap – Rome's signature idea using an elastic band to hold the ankle straps out of the footbed until you are ready to strap in.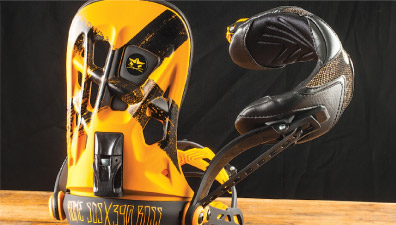 Contour Boss Ankle Strap – Rome has designed the Contour Boss Ankle Strap with new materials to conform over the ankle with double the cushion for support and comfort that is unmatched by any other, and solidifies its versatility in flex for all types of shred.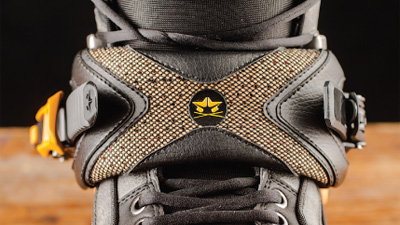 Additional Features
Yes, I Can't System – Canting gives you more comfortable wide stances for more power over your nose and tail. Go with 3.5 degrees of canting, or run 0 degrees if you want to go traditional.

UnderWrap.2 Heel Hoop – The UnderWrap.2 Heel Hoop is cored out along the sides with a solid heel creating a lighter binding. UnderWrap tech delivers toe-to-heel power combined with side-to-side flex.
Rome Customization Foundation – Highback rotation, 9 Times Ankle Strap Position, Adjustable Toe and Heel Ramp, Forward Lean
Rome QuickTech Foundation – AutoStrap.2 Technology, QuickStrap.2 Technology, QuickLock Forward Lean