Face Fabric
10K/5K Heather Herringbone, 100% Polyester (Twilight Navy), Zig Zag Dobby, 100% Nylon (Butta) – High style and protection without the high price tag. By incorporating various new fabrics and details throughout numerous styles, Ride has managed to bring you the most valuable collection around. Combining Ride's signature Rideractive features and Ride's exclusive Hydrapel™ technology with a 10K/5K waterproof/breathable rating, Ride is able to offer all the functionality needed for a good day on the hill. So whether you are just starting out or have a few years under your belt, this collection will have you riding in style without breaking the bank.
Hydrapel™ – Hydrapel™ is an integral part of Ride's fabric, meaning there is no concern about the coating separating from the fabric. The fabric's waterproof portion features closed pores in the coating allowing no water or air to penetrate through, while the breathable portion allows moisture vapor to escape through its construction.
Aquapel ™ By Nano-Tex® – Aquapel™ by Nano-Tex® is the next generation in fabric protection. Aquapel™ is an invisible water-repellent finish that permanently attaches to the fibers in the fabric (actually becomes a part of the fabric), as opposed to simply coating the surface. Water will bead up and roll off. Each Aquapel™ fabric has its own unique recipe, especially formulated for the construction and weave of that specific fabric. No cookie cutter approach here! Aquapel™ can withstand 30+ washings and by putting your garment in the dryer, it will reactive the finish. Additionally, Aquapel™ maintains breathability, is eco friendly and it contains no flurocarbons.
Lining Material
Active Core Temperature System, ACT 1™ – Ride's new Active Core Temperature (ACT™) System is built with strategically placed specialized insulations, lining materials and ventilation to help keep your body balanced and comfortable while exposed to the elements. ACT I™: Shell outerwear with zonal lining materials carefully mapped to manage the core temperature of the ultra active and is ideal for layering.
Fit
Classic Fit – Ride's classic jacket and pant fit is made to be worn with style and comfort, allowing room for layering and to maximize mobility.
Pockets
Front micro-fleece lined toaster pockets
Vents
Mesh Lined Inner Leg Vents
Features
Outer waist adjustments with double snap waist closure
Articulation at the knees
Shred-free back pant hem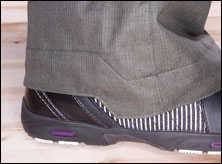 Velvety tricot inner waist and fly
Boot gaiters with boot hook
Inner leg snap pleat
Self-fabric lift ticket loop