Face Fabric
100% Polyester heather body
100% Polyester sleeves
Insulation
Body: 80 grams
Sleeves: 40 grams
Fit
Standard Fit – The perfect balance: DC's Standard Fit offers classic, roomy comfort with no unnecessary bulk. Articulated elbows and knees provide both form and function.
Pockets
Media Pocket – Inside or Napoleon media pocket with cord port for media devices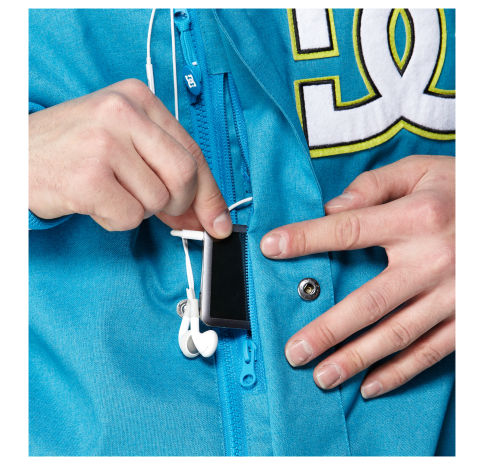 Interior mesh stash pocket
Vents
Mesh Lined Venting – Unlike typical zip vents that fold shut even while open, piping round zipper allows smooth zipping and DC's structured Mesh Venting to pop out and hold the vents open, increasing air flow.
Additional Features
Critically Taped Seams
Waist Gaiter – Designed for apres riding by snapping to the inside of the jacket to stow away, or fully removable on DC's high end products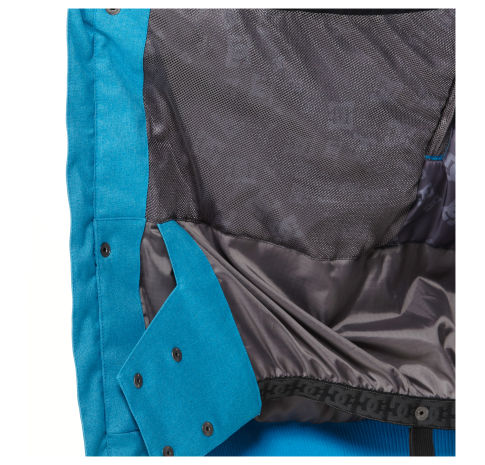 Ribbed cuff gaiter
Hidden bandana