Membrane
DRYRIDE 2L Durashell™ – The DRYRIDE Durashell™ 2-layer fabric features technical weatherproofing and breathable properties in a buttery soft yet bomber package. Various insulations and lining systems can be incorporated to fine-tune the overall warmth, comfort, and breathability of the garment.
Insulation
Thermacore™ Insulation [40 g throughout] – Developed for superior warmth-to-weight, Thermacore™ cranks the heat without limiting mobility. Burton offers Thermacore in a variety of weights, and in select styles fine-tune the amount of insulation in the body, sleeves, and hood for focused warmth and breathability.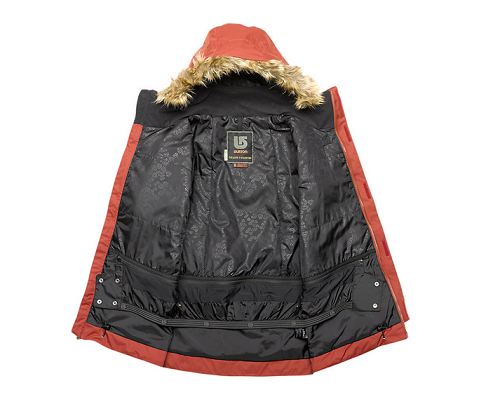 Lining Material
Taffeta Lining – Taffeta offers a crisp, high-end feel that is often woven using a mix of synthetic fibers. Its unique hand feel and sheen make it ideal for printing, and like all Burton linings, it wicks and breathes easy to keep you dry from the inside out.
Fit
TWC Slim Fit – The White Collection has its own unique fit. Designed to offer a more tailored look, TWC jackets and pants are slimmer, straighter and longer than Burton Women's Sig Fit.
Pockets
Sound pocket
Goggle Pocket
Flash pass pocket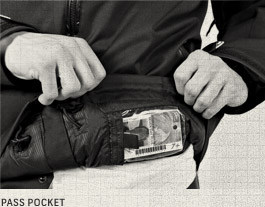 ATM pocket
Interior stuff pocket
Vents
Mesh-lined Pit Zips™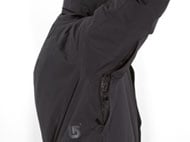 Mesh-Lined Pit Zips™
Additional Features
Fulltime Contour™ Hood with removable faux fur trim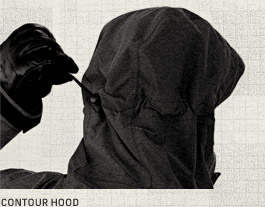 Removable waist gatier with Jacket-to-Pant interface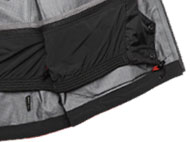 Microfleece chin saver
Hood cinch
Adjustable cuff closures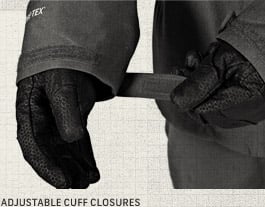 Glove loops
Pocket key clip