Membrane
DRYRIDE 2L Durashell™ – The DRYRIDE Durashell™ 2-layer fabric features technical weatherproofing and breathable properties in a buttery soft yet bomber package. Various insulations and lining systems can be incorporated to fine-tune the overall warmth, comfort, and breathability of the garment.
Insulation
Thermacore™ Insulation – With superior warmth-to-weight, Thermacore™ cranks the heat without limiting mobility. Burton offers Thermacore in a variety of weights, and in select styles fine-tune the amount of insulation in the body, sleeves, and hood for focused warmth and breathability.
Lining Material
Taffeta Lining – Taffeta offers a crisp, high-end feel that is often woven using a mix of synthetic fibers. Its unique hand feel and sheen make it ideal for printing, and like all Burton linings, it wicks and breathes easy to keep you dry from the inside out.
Fit
TWC Sig Fit – The White Collection features Shaun White's own unique take on Burton's Sig and Slim Fit. A little longer here, a bit tighter there - the fit of each jacket and pant is tailored specifically around his style.
Longer in the back
Pockets
Dual entry chest and hand stash pockets
Internal media/goggle pocket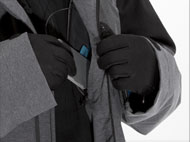 Pass Pocket
Vents
Mesh-lined Pit Zips™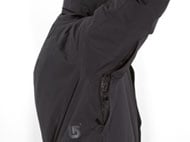 Mesh-Lined Pit Zips™
Additional Features
Magic stitch waist gaiter with jacket-to-pant interface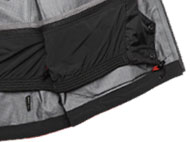 Pocket Access Hem Cinch
Hood cinch
Adjustable cuff closure
Thumb Grip – To keep snow out of your sleeves, place your thumb in this low-profile loop to lock your jacket's cuffs around your gloves or mitts.
Pocket key clip