Material
Body – 306 g/m² (9.03 oz/yd²) 94% polyester, 6% elastane Polartec® Thermal Pro® high loft fleece
Shell B – 53% polyester, 38% nylon, 9% elastane Polartec® Power Stretch® panel
Grizzly Fleece – An exclusive high-loft fleece The North Face® developed with Polartec® that utilizes biomimicry technology. Like animal fur, Grizzly Fleece incorporates a combination of textured and non-textured yarns and long- and short-pile heights. The variegated pile heights provide excellent protection from the cold and efficiently trap warm air close to the body. Unlike traditional high-loft fleece, which can be heavy and bulky, Grizzly Fleece offers an incredible warmth-to-weight ratio and is extremely packable, making it ideal for backcountry use.
Polartec® Thermal Pro® – Polartec® Thermal Pro® fabrics are the most visually dynamic and technically advanced of the Polartec® insulation fabrics. Available in a variety of unique surface textures and patterns, many of which are designed to enhance perfomance, Polartec® Thermal Pro® fabrics are great styling options for virtually every end use. New high-loft versions have achieved the highest warmth-to-weight ratios ever offered by a Polartec® fabric.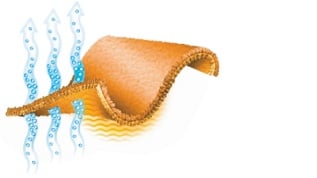 Features
Thermo3D™ – The North Face® Thermo3D™ represents the future of dynamic temperature regulation. Validated through in-the-field scientific research and testing, Thermo3D™ design and a hybrid construction integrate best-in-class fabric technologies relative to the body's gender-specific thermal zones. Thermo3D™ optimizes warmth, ventilation and moisture management to increase performance and comfort in winter sports.
FlashDry™ – FlashDry™ fabrics feature a microporous particle additive that accelerates the removal of moisture from the skin and speeds evaporative drying. It enables the user to stay drier, more comfortable and out performing longer in a wide range of weather conditions and environments. FlashDry™ doesn't add weight or bulk and never washes or wears out.
Hem Cinch Cord
Napoleon Chest Pocket
Two Secure Zip Hand Pockets
Packable