Fit
104 mm Last – A relaxed fit for skiers seeking a comfortable, relaxed fit or skiers with wide feet.
Mega: Progressive Cushioning System – P.C.S. combines changes to the last, liner and footbed. The liner utilizes a thicker, slow memory ethafoam that offers a very comfortable, cushioning fit. The extra room in the shell also allows for a thicker, multilayered footbed. The result is extreme comfort as well as enhanced shock absorption.

3 Position Catches – Fit enhancement around the lower leg made easy! The cuff catches can be easily moved to fit varying leg shapes. The positioning catches have a range of 44mm: 22mm forward and 22mm back and can be moved using the tool provided in the box.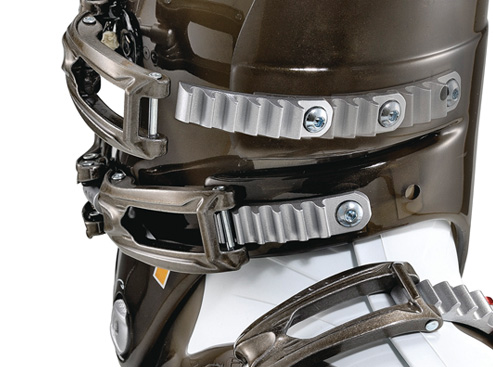 Flex
70 Flex – A medium flex for beginner intermediate skiers seeking a smooth ride.
Progressive Flex System – The Progressive flex System provides a flex proportional to the skier's size by modifying the plastic thickness in the spine of the lower shell. This allows a consistent flex throughout the size range.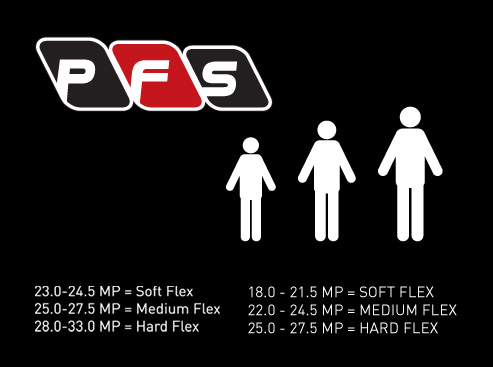 Liner
3D Flared Collar Design – 3D Construction in the collar of the Viva Demon, Phoenix and Mega liners gives those with hard to fit calves increased comfort. The collar is molded 3 dimensionally in a flared position to increase room for the calf.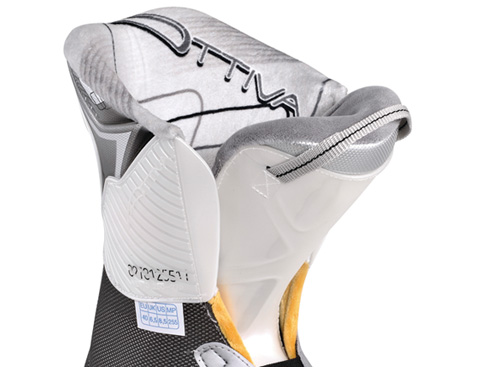 Calf Adapter Construction – Calf Adapter construction is found in the upper collar of the liners of the Viva Demon, Phoenix and Mega models. It consists of a softer material in a V cut shape on the upper sides allowing the liner collar to give and adapt to various lower leg shapes.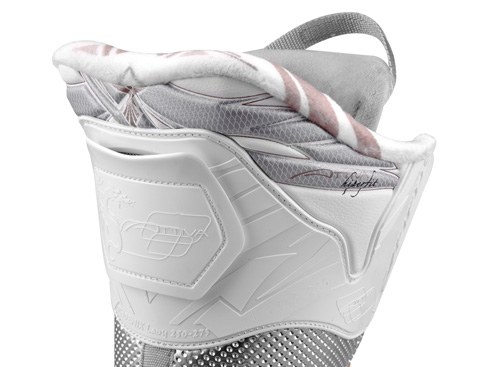 QuadraFit – Each liner is constructed using 4 different layers, allowing various combinations of materials, densities and thicknesses to get the ideal combination of performance and comfort for every level of skier.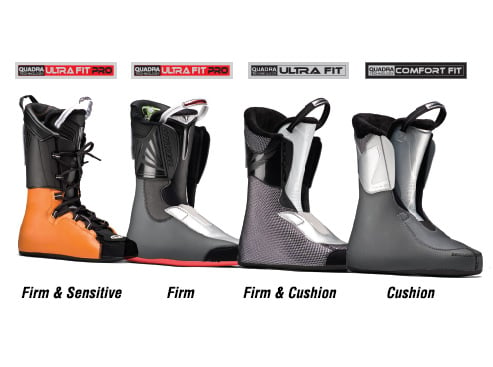 Viva Velvet Fur Lining
Stance
Power Spoiler
Buckles
Steel Buckles
Power Strap
Velcro Strap