Fit
100-106 mm 360° Custom Shell – Heat moldable shell will accommodate a wide range of foot shapes and widths.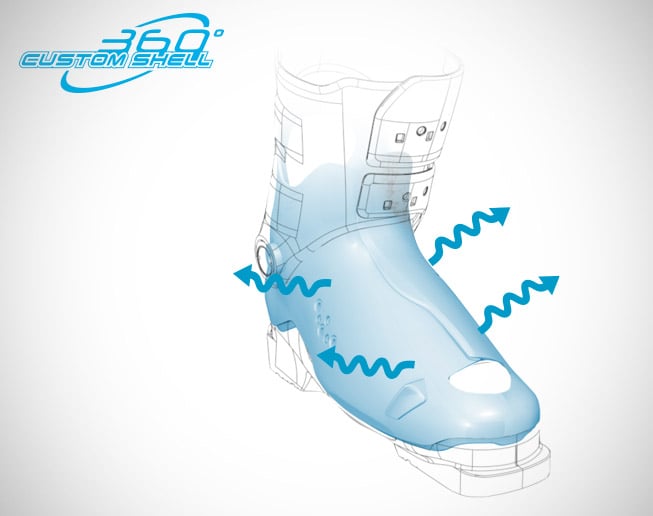 Articulated Sensifit – For ease of entry and exit of the boot.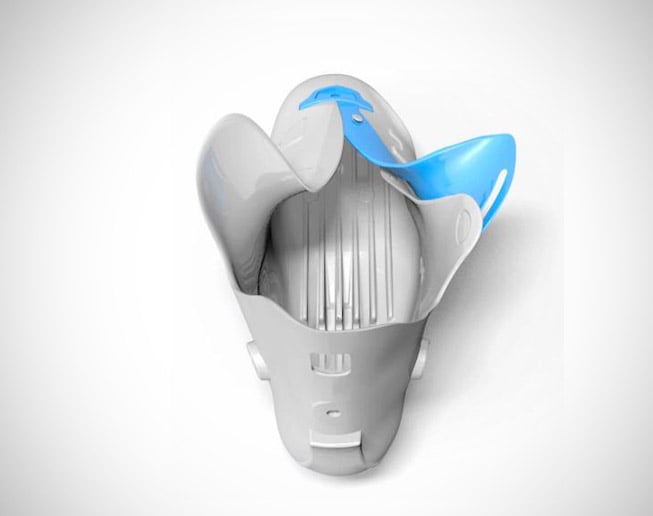 Flex
Flex: 110 – Stiff flex best suited for advanced to expert level skiers.
Liner
My Custom Fit 3D Pro Liner – Firm performance liner with 60% thermoformable foam.
Articulated Liner – Pre-shaped 3D Construction developed in Salomon's Annecy design center, thermoformable inserts around the ankle and heel solve instant pressure point and offers unmatched foothold.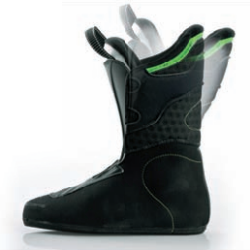 Shell Materials
Backbone Release – Taken from the X3 Lab, this magnesium piece linking the cuff to the shell provides solid back support & rebound and a progressive forward flex when locked. When unlocked for hiking, releases the cuff on the back for a wider opening and easier heel to toe transition.
Bi-Material PP Cuff – A reinforced rear, lateral insert enables the use of a softer front cuff for improved leg wrapping and progressive flex. Combined with Polypropylene, a softer and lighter material than PU for high UVA resistance at a good price/quality ratio.
Bi-Material PU Shell – A bi-injected shell made from Polyurethane, a material with consistent density enabling effortless progress on-snow, provides well adapted stiffness in a, durable, dynamic and abrasion resistant piece.
Stance
Adjustable Cuff Angle
Ski/Walk Mode
Hike & Ride Walk Mode – Easy to access walk mode with new wider lever for better gripping with gloves on.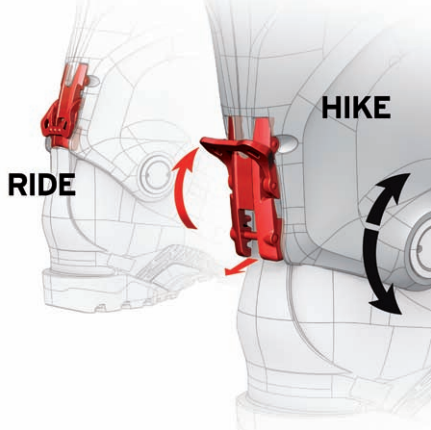 Buckles
3 Micro Aluminum Buckles – Lighter than traditional buckles and articulated for comfort while hiking. To micro adjust the length of the buckles for a precise and personalized closure, just turn the lever.
3D Buckle – Choose from 3 different instep buckle positions for maximum customization.
Power Strap
50mm Velcro Power Strap
Sole
Extended Rubber Sole
Interchangeable Bi-Material ISO 5355 Alpine Pads
Additional Features
24 mm Oversized Pivot – Better control during edging.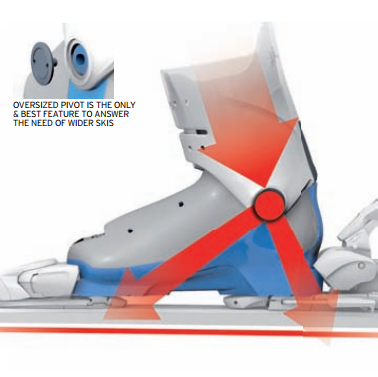 Waterproof Gusset – A piece of PVC between the lower shell's overlap & the forefoot hood, sealing out snow and water.