Fit
102 mm Influence Shell – The Full Tilt Influence shell is similar to the Original 3-Piece Design, but with it's own roomier 102 mm forefoot width and at a price that can't be beat.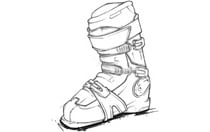 Easy On/Off – Tongue fully opens like a convertible, never blocking your foot. Slide your foot in and out easily with comfort in all temperatures.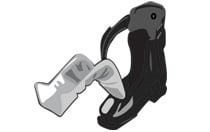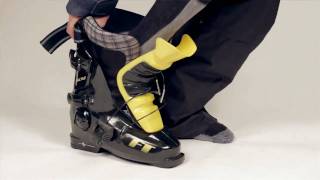 Flex
Flex rating: 5 (1 soft - 10 stiff) – Medium soft flex – Forgiving, yet responsive control for lighter skiers looking for smooth, natural ankle motion for maximum comfort & control. You can quickly change your flex by swapping out different # flex tongues.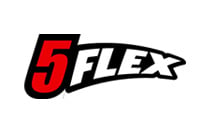 Ribbed Tongue – 100% ribbed tongue enables smoother, more natural linear flex from your shin to your toe. The tongue bends like a flexible straw, never bottoming out while providing smooth rebound. No more shin bang!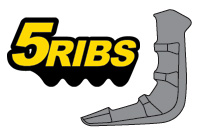 Infinite Pivot – Unlike traditional designs, the rear cuff never bottoms out. It pivots infinitely forward with your calf for less shell distortion, no shin pain and more control.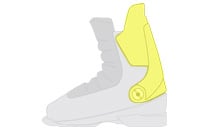 Adjustable Flex – The boot's flex is rated on a simple scale of 1-10 (10=stiffest). Change a boot's flex by simply switching the tongue (additional tongues sold separately).
Liner
Performer Foam Laminates – The Performer Liner's laminates are specifically engineered to be the thinnest liner for reduced weight & increased maneuverability, while maintaining its warmth & a custom moldable fit.
Performer Liner – Thinnest for reduced weight, increased maneuverability and affordability.
Power Wrap – An additional layer of ergonomically shaped High Density Intuition® closed cell foam is wrapped around the outside of the upper liner to provide added energy transfer and horsepower to the shell.

Wide Toe – For people with wider feet or who prefer a little more wiggle room in the toe area, a thinner foam is used in the front of the liner to increase space without sacrificing control.

Shell Materials
Light Weight 3-Piece Shell Construction – Minimalist 3-Piece design eliminates the need for thick, heavy overlapping plastic or bolts for increased quickness & sensitivity, and it is up to 2 lbs / 900 g lighter than some alpine boots.
Stance
Lateral Adjustment – Easy, precise lateral angle adjustment: 3mm
Buckles
Aluminum Ladder Buckles – The Ladder Buckle features an intuitive, easy to remember, macro-size adjustment, plus a micro-twist for fine adjustment with a light, easy-to-handle aluminum lever.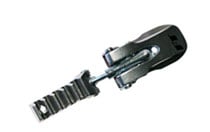 Cables – Cable closure works like a shoelace to eliminate dead spots for a smooth even pressure flex & fit.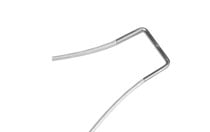 Power Strap
Power Strap – Nylon power strap gives you what you need to get the job done.
Sole
Shock Absorber Boot Board – Soft rubber layer in the sole of the shell absorbs vibrations, impact and shock for a smooth ride.

Rubber Heel Sole – Replaceable natural rubber heel block for reduced heel slip when walking & hiking.

Additional Features
Customizable – All parts are sold separately for unlimited personalization and repair using a standard phillips head screwdriver.