Fit
Last: 99 mm – Fitting last for freeride, freestyle and performance big mountain skiers used in RDP models Il Moro and Rampage and the women's Mantis boot. More envelopes the anatomical contours of the foot and lower leg for maximum foot retention with enhanced sensitivity and responsiveness.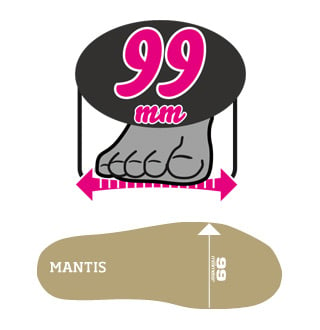 Contour 4 Shell-Fit – Exclusive Dalbello construction technology that maps the anatomical contours of the foot to create subtle "comfort zones" at 4 critical foot points: ankle, heel, 5th metatarsal & navicular. Relief contours molded into the inside lower shell at these 4 points provide a close and accurate fit and minimize the need for shell modifications.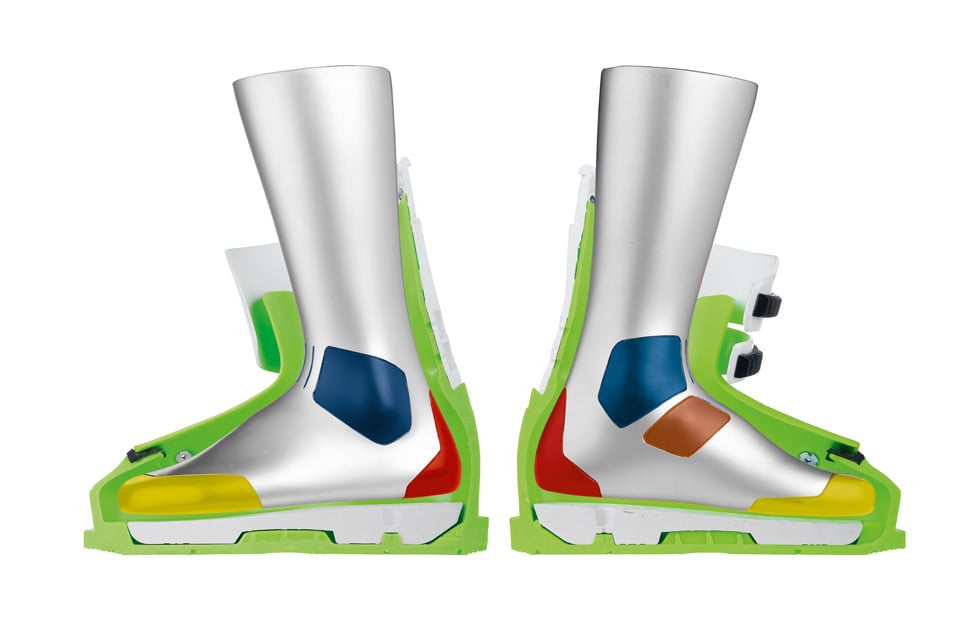 Low Contour Profile Cuff Geometry – Lady Cuff
Flex
85 Flex Rating – A stiff flex rating for confident, fast skiing women who require a supportive, yet forgiving boot.

Liner
TRUFIT Performer Custom Lady Fit – Medium density Ulteva foam // Microcell insulated forefoot zone // Asymetric adaptive comfort toe box // TRUFIT performance insole Shell Materials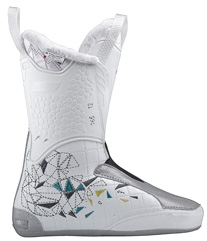 Shell Materials
Classic Design – Classic 2 Piece Overlap design ski boots are the industry's most common design construction. These boots incorporate two structural elements - (1) a lower shell with overlapping and underlapping flanges that "wrap" to adapt to different volume feet and feet shapes securing the lower foot inside the ski boot, and (2) an upper cuff with over and underlapping flanges which, when closed, secure the lower leg and ankle inside the ski boot.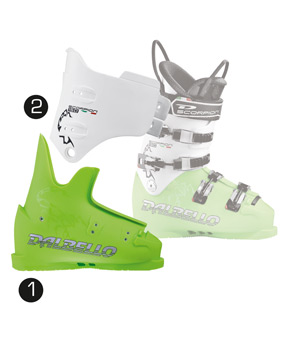 3D Power Frame Architecture – Tri-injection technology bonds 3 different density polymers into one structure which provides for easy on/off functionality, precise foot wrapping and lift, and enhanced power transfer.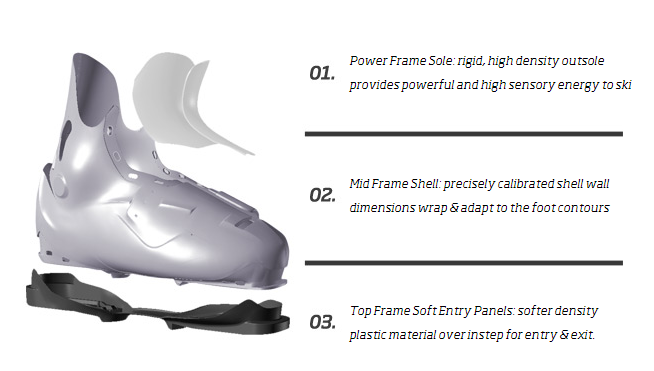 Shell / Cuff – PE / PU
Stance
Center Balanced Stance – Today's modern rockered skis and lateral skiing technique require a much more upright and neutral (flatter) stance. Once only offered to racers, Dalbelllo is the first company to deliver this performance enhancing technology to the hungry masses. Center Balance "Rocker" Stance allows skiers of all stripes to take full advantage of their equipment by centering their body mass over the sweet spot of their skis for more power and control with less effort.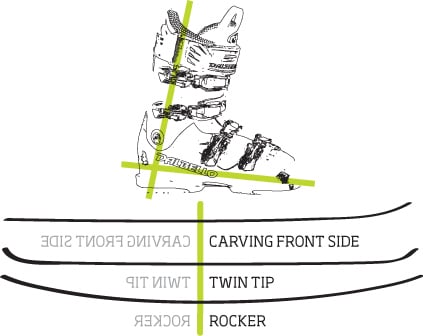 Shaft Alignment – The lateral orientation of the cuff in relation to the lower shell can be angled to match the angle of the skier's lower leg when standing.
Adjustable Cuff Angle
Buckles
4 Microadjustable F-700 Aluminum Buckles
Power Strap
40mm Powerstrap
Sole
Replaceable Toe/Heel Inserts