Fit
Last: 98 mm – This performance fitting Cabrio Design Architecture last shape features precise tapering in rearfoot and achilles' zones with narrow forefoot volume. Dalbello's most accurate and close fitting anatomic last shape features innovative My Fit technology.

Contour 4 – Contour 4 Technology is a revolutionary technological advance in performance ski boot fitting. The anatomical contours of the inside sidewalls of the boot-shell, as well as the innerboot lasts, are precisely "mapped" to the shape of the typical high performance skier's foot. A little extra "space" is molded into the inside of the boot shell at 4 critical fit points: ankle, heel, 5th metatarsal, and navicular. Contour 4 represents the first level of Dalbello's My Fit System.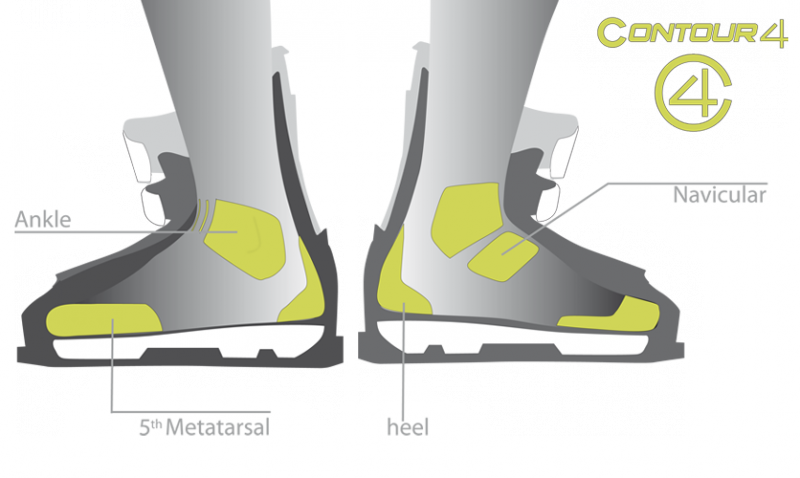 My Fit System – The Dalbello legendary fit got an upgrade in more than 60% of the boot range thanks to the My Fit System. Liner and shell can now be thermo customized in addition to the pre-molded Contour 4 shell which is included in every My Fit boot.
Flex
Flex: 120 – Stiff but not too stiff, this flex is the perfect compromise between all mountain mobility and big mountain control.

Kinetic Response Tongue – Highly resilient polyamide flex ribbed tongue stays in permanent contact with the leg for improved responsiveness and control. Interchangeable flex stiffness.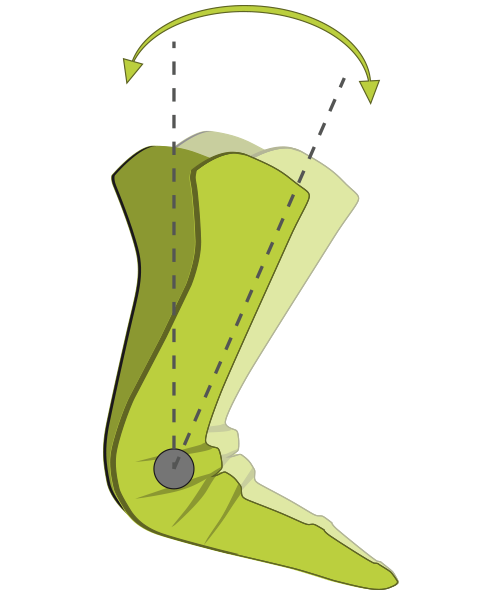 Adjustable Flex – Thanks to a modular insert applied between the shell and the cuff, you can decide between 3 different degrees of flexion.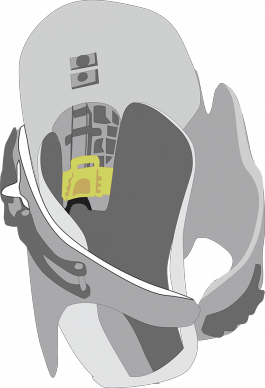 Liner
IF Performer – Performance/comfort fit with medium density ULTEVA heat moldable (4 min) foam. Adaptive Comfort toebox; Heat system ready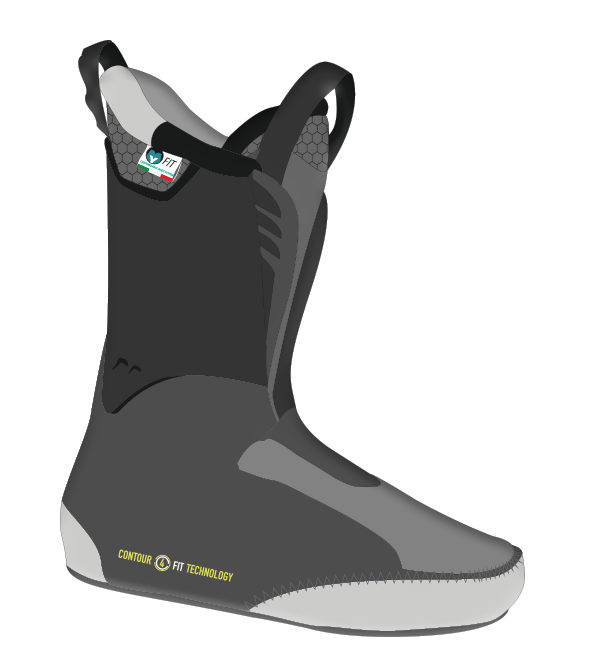 Shell Materials & Design
3 Piece Architecture – Dalbello's critically acclaimed, 3 Piece Cabrio Design architecture has been the cornerstone of their top performance, all mountain and freestyle models for more than a decade. This unique construction combines a 3 piece construction assembly - shell/cuff/tongue – that comfortably secures the foot and lower leg while optimizing smooth and progressive flexibility. Dalbello's Cabrio models provide the ultimate in responsive performance to ski your best. Accept no imitations.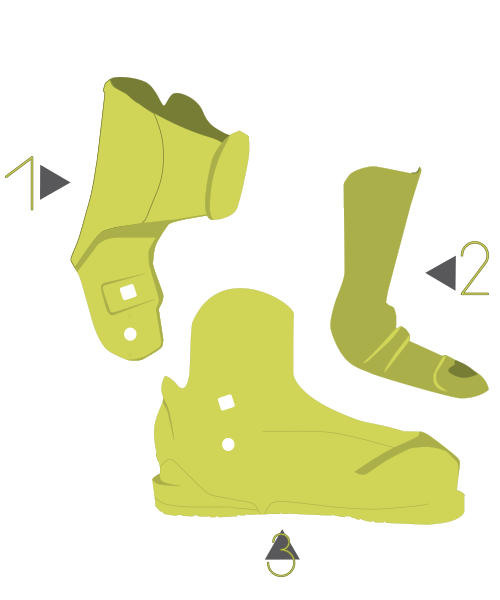 Polyurethane Bi-Injected Cuff – Two different density materials fused into one structure to combine power (hard) with comfort and a convenient entry (soft).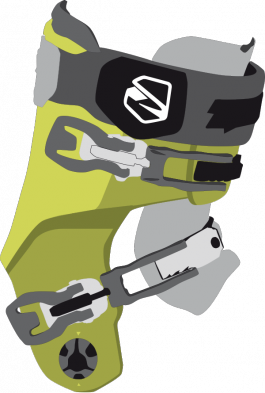 Shell / Cuff / Tongue – PU (Polyurethane) / Bi-Injected PU / PA (Polyamide)
Stance
Dynamically Balanced Stance – Foot angle, cant angle, and cuff inclination engineered into the shell and cuff positions skiers in a balanced and centered stance for optimum dynamic performance.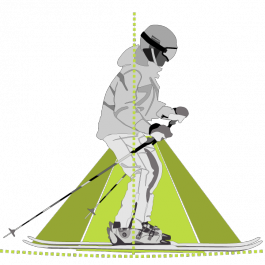 Twin Axis Canting – Permits skiers to align the lateral inclination of the upper cuff to the skier's leg. Outside and inside hinge cuff alignment using 5mm hex tool, rotate the mechanism clockwise, or counterclockwise, to align boot cuff to desired position.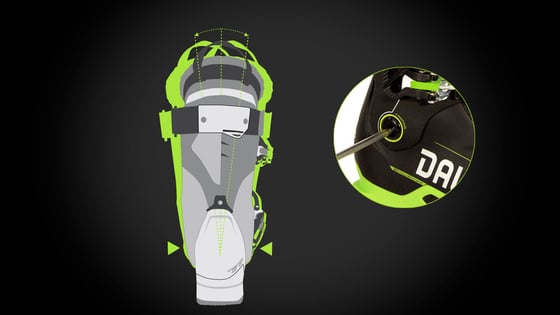 Low Cuff Hinge Point – High leverage cuff assembly with hinge points mounted approximately 10 cm lower than standard construction boot designs. The low hinging cuff permits the boot cuff to more easily follow the natural movement of the skier's legs because it has a longer range of forward and rearward hinging motion.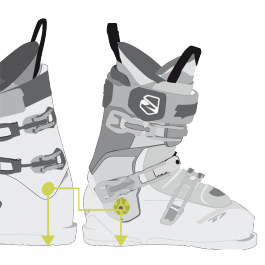 Adjustable Forward Lean – To change the forward lean angle, Forward Lean control wedges may be inserted between the lower shell and cuff. Wedges are secured to the rear shell with a 3 mm Hex Head Screw. No Insert = 11° / 4 mm Insert = 13° (stock) / 8 mm Insert = 15° (in box).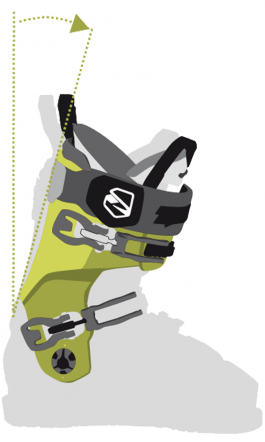 Buckles
Micro-Adjustable Aluminum Buckles – A simple turn of a buckle! Micrometer buckles are easy to use for easy fit customization.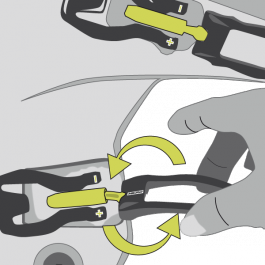 Inverted Forefoot Buckle – Forefoot closure buckle above the instep is inverted and designed to close on the top of a boot shell, not the side. The top closure positioning prevents buckle breakage and bending during rail slides, grinds, falls, and transitions.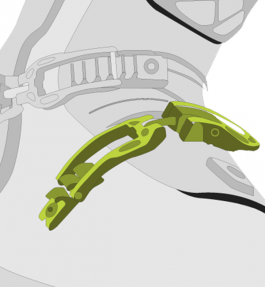 Dynalink Rearfoot Retention – Dynalink is an independently functioning heel/instep closure band assembly that secures the skiers foot in the middle and rearfoot sections of the ski boot.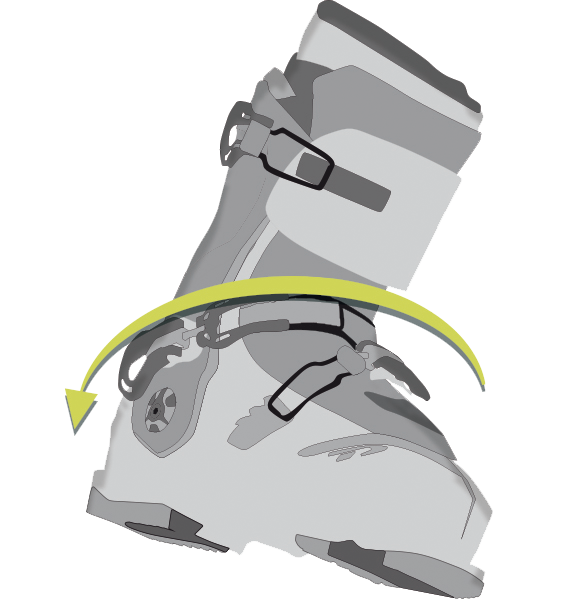 Screwed Rivets – Dalbello uses high quality screwed rivets (as opposed to permanent "crimped" rivets) to allow for easier bootfitter access and repair.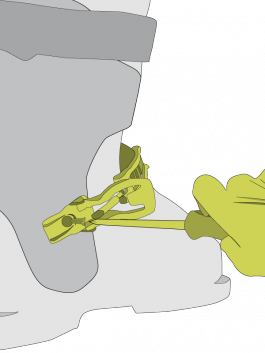 Power Strap
Velcro
Footbed
Orthofit Performance Insole
Sole
Dura-Grip™ – Replaceable, durable high durometer polyurethane toes & heels for extended boot sole wear.