Fit
Contour 4 Shell-Fit – Exclusive Dalbello construction technology that maps the anatomical contours of the foot to create subtle "comfort zones" at 4 critical foot points: ankle, heel, 5th metatarsal & navicular. Relief contours molded into the inside lower shell at these 4 points provide a close and accurate fit and minimize the need for shell modifications.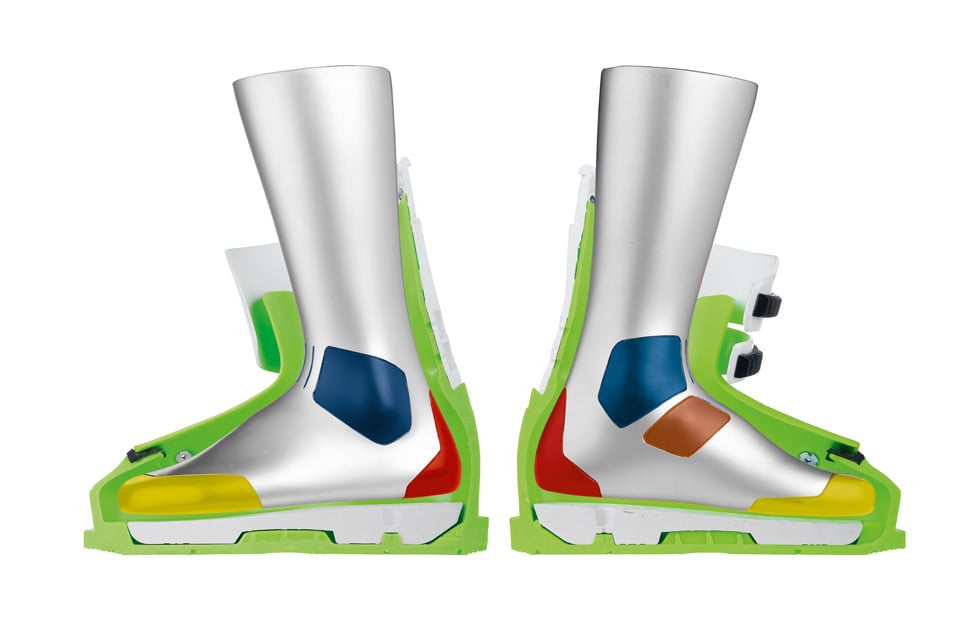 Last: 98 mm – Performance fitting cabrio design last shape in all KR 2 models features extreme tapering in rearfoot and achille's zones with comfort fit forefoot volume. Dalbello's most accurate and close fitting anatomic last shape features innovative Contour 4 fit technology.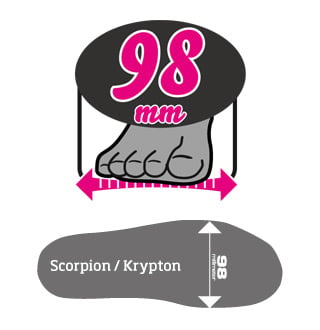 Flex
130 Flex rating – A very stiff flex rating is designed for expert skiers who charge hard, fast and confidently, and require a very supportive boot.
Adjustable Flex Tongues – 2 Interchangeable Tongues - Stiff and Medium Flex
Kinetic Response Tongue – Rigid lateral support for dynamic power-to-ski energy transfer with comfortable, smooth flex
Liner
ID Thermo Pro Liner – Made with a no-tongue overlap design these liners are pre-formed for try on comfort, and can be 100% custom heat molded.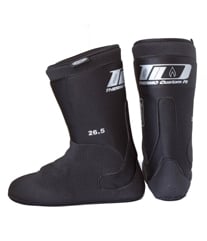 Shell Materials
Cabrio Design – Cabrio Design ski boots are uniquely engineered to incorporate 3 components: the lower shell, upper cuff and, and external shell tongue. This permits the use of stiffer plastics in the lower shell without affecting the smooth and progressive forward flex that's controlled with the shell tongue. This design strengthens the support around the foot for precise lateral transfer of power. Overall the advantage is smoother power transmission, progressive flex and dynamic rebound. Plus the boot is super convenient to put on and take off.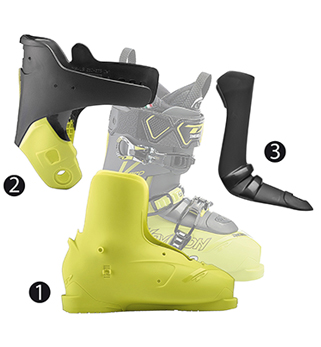 Shell / Cuff / Tongue – PU / PU Bi-Injected / PA
Stance
Center Balanced Stance – Today's modern rockered skis and lateral skiing technique require a much more upright and neutral (flatter) stance. Once only offered to racers, Dalbelllo is the first company to deliver this performance enhancing technology to the hungry masses. Center Balance "Rocker" Stance allows skiers of all stripes to take full advantage of their equipment by centering their body mass over the sweet spot of their skis for more power and control with less effort.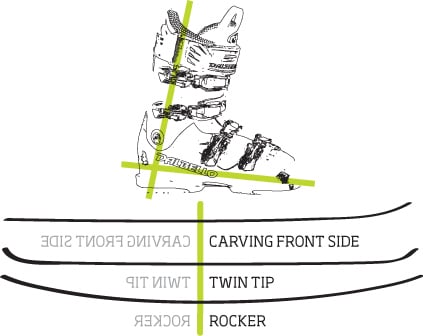 Low Cuff Hinge – Low hinging cuff follows natural movement of the leg throughout flex, delivering more power and leverage directly to the ski.
Adjustable Forward Lean – 3 total positions possible - No wedge, Small wedge or Medium wedge for varying angles of attack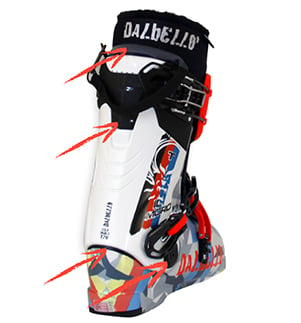 Twin Canting
Buckles
Dynalink – Dalbello Exclusive Dynalink closing system: instep buckles linked to shell for highly effective rearfoot closure system minimizing foot sliding, heel lift and boot shell distortion for improved control and enhanced performance leaving the cuff free to flex.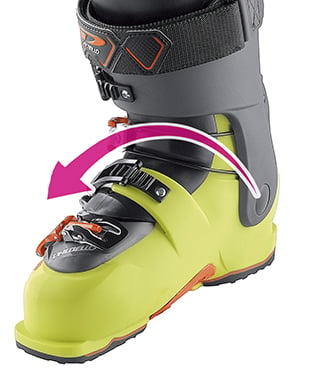 3 Microadjustable F-500 Aluminum buckles, 1 Inverted
Power Strap
Dalbello KR 2 Pro ID Ski Boots do indeed have a power strap
Sole
Adjustable Footboards – 2 Interchangeable Footboards - Firm and Anti Shock
Solid Lug Bootsole