Fit
Last: 103 mm – Extremely versatile fitting last combines an expanded volume forefoot and toe box area with a close fitting rearfoot and ankle area. Comfortably accommodates a wide range of foot shapes with max foothold and exceptional comfort.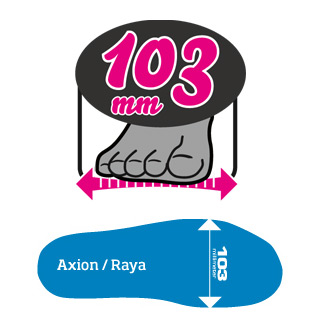 Contour 4 Shell-Fit – Exclusive Dalbello construction technology that maps the anatomical contours of the foot to create subtle "comfort zones" at 4 critical foot points: ankle, heel, 5th metatarsal & navicular. Relief contours molded into the inside lower shell at these 4 points provide a close and accurate fit and minimize the need for shell modifications.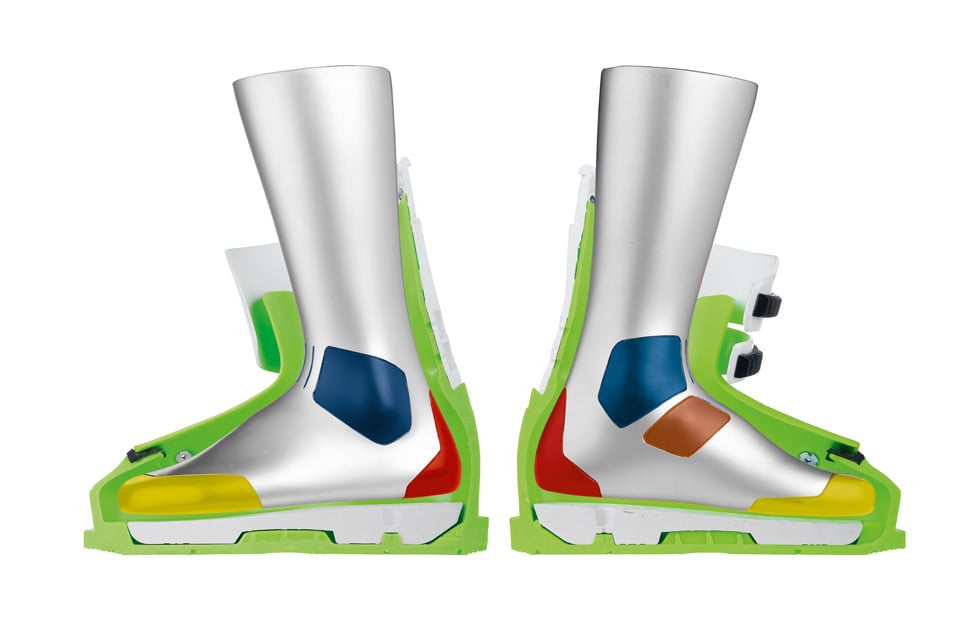 Shock Absorbing System – High tech, high performance shock absorption technology for maximum comfort, cushioning and foot protection.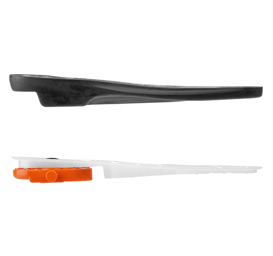 Flex
100-110 Flex Rating – A medium-stiff adjustable flex

Liner
Trufit Custom System – Dalbello's Trufit Custom Fit System is the industry benchmark in custom fit innerboot technology. Trufit innerboots are engineered to fit skiers' feet precisely and comfortably right out of the box. The innerboots may also be custom heat formed using a quick and easy heat molding procedure performed in the ski shop.
Trufit Performer Liner – Medium density Ulteva foam and microcell insulated forefoot zone // Asymmetric adaptive comfort toebox // Trufit performance insole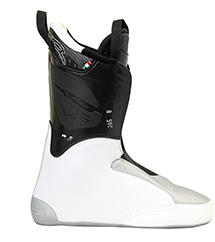 Shell Materials
Cabrio Design – Cabrio Design ski boots are uniquely engineered to incorporate 3 components: the lower shell, upper cuff and, and external shell tongue. This permits the use of stiffer plastics in the lower shell without affecting the smooth and progressive forward flex that's controlled with the shell tongue. This design strengthens the support around the foot for precise lateral transfer of power. Overall the advantage is smoother power transmission, progressive flex and dynamic rebound. Plus the boot is super convenient to put on and take off.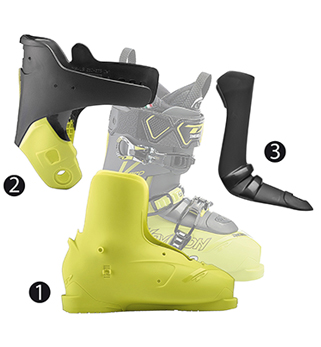 Bi-Injection Construction – Bi-injection technology bonds 2 different density polymers into one structure; softer plastic panels over the instep for easy flex and on/off functionality are surrounded by a hard plastic frame for steering and control.
Stance
Low Cuff Hinge – Low hinging cuff follows natural movement of the leg throughout flex, delivering more power and leverage directly to the ski.
Shaft Alignment – The lateral orientation of the cuff in relation to the lower shell can be angled to match the angle of the skier's lower leg when standing.
Buckles
Dynalink – Dalbello Exclusive Dynalink closing system: instep buckles linked to shell for highly effective rearfoot closure system minimizing foot sliding, heel lift and boot shell distortion for improved control and enhanced performance leaving the cuff free to flex.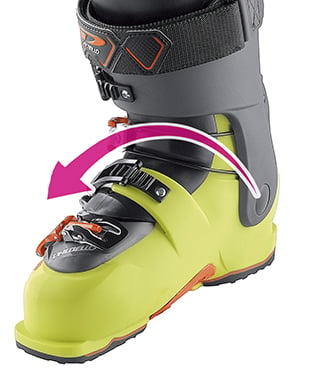 Three microadjustable F-500 Alu buckles, 1 inverted
Power Strap
The Boss has a hook and loop fastener power strap.