Fit
Last: 102 mm – This versatile, wider forefoot last fits a wide range of feet comfortably, with a closer fitting ankle and heel pocket to prevent travel inside the boot.

Contour 4 Shell Fit – Contour 4 Technology is a revolutionary technological advance in performance ski boot fitting. The anatomical contours of the inside sidewalls of the boot-shell, as well as the innerboot lasts, are precisely "mapped" to the shape of the typical high performance skier's foot. A little extra "space" is molded into the inside of the boot shell at 4 critical fit points: ankle, heel, 5th metatarsal, and navicular.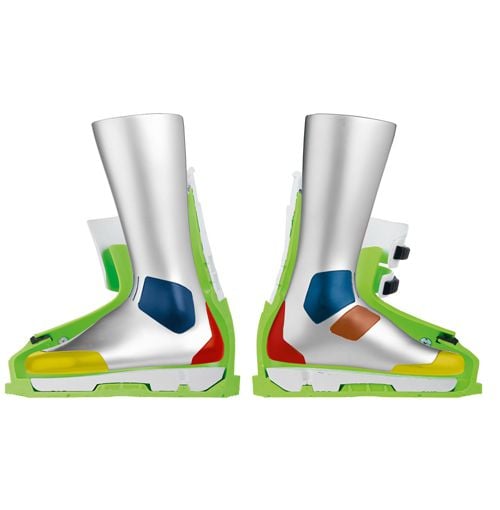 Flex
Flex: 80 – A softer flex for progressing beginner to intermediate skiers.

Adjustable Flex – With the turn of an allen key, a function on the back of the cuff allows you to adjust the boot's flex by approximately ten flex points from 80 ("hard") to 70 ("soft").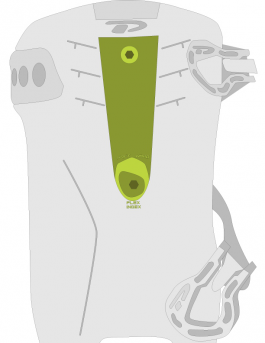 Liner
Supercomfort Liner – With Comfort Density foam and an Adaptive Comfort Toebox, the Supercomfort liner is designed to bring you just that - superior amounts of comfort. The liner is also compatible with most boot heating systems.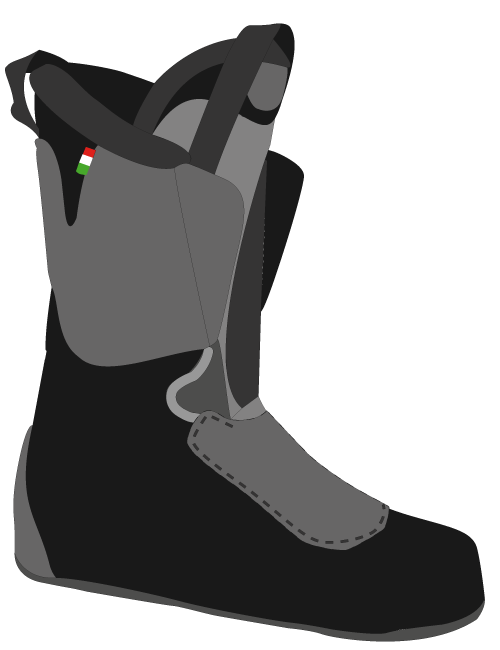 Shell Materials & Design
3-Piece Design Architecture – Provides responsive and consistent flex with excellent lateral and rearward control.
dbHylite Performance Polymer Shell and Cuff – With a perfect blend of ski boot techno-polymer, dbHylite is a lightweight performance polymer that provides superior anti-shock and vibration control characteristics.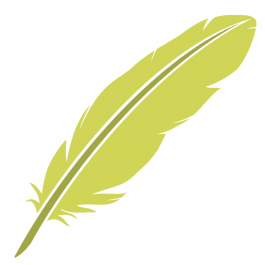 Shell/Cuff/Tongue – dbHylite / dbHylite / PU (Polyurethane)
Stance
Center Balanced "Rocker" Stance – Foot angle, cant angle, and cuff inclination engineered into the shell and cuff positions skiers in a balanced and centered stance for optimum dynamic performance.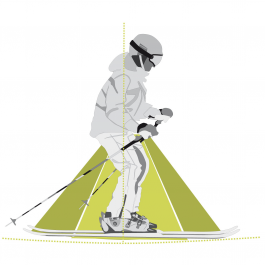 Ski/Walk Mode
Ski/Hike Mechanism – Thin, lightweight, and compact, this advanced "hike/ski" control combines extended range of hiking/walking motion with solid, sensitive and powerful ski control. Dalbello's 3-piece shell design allows for a highly functional hike mode with no compromise in skiing performance.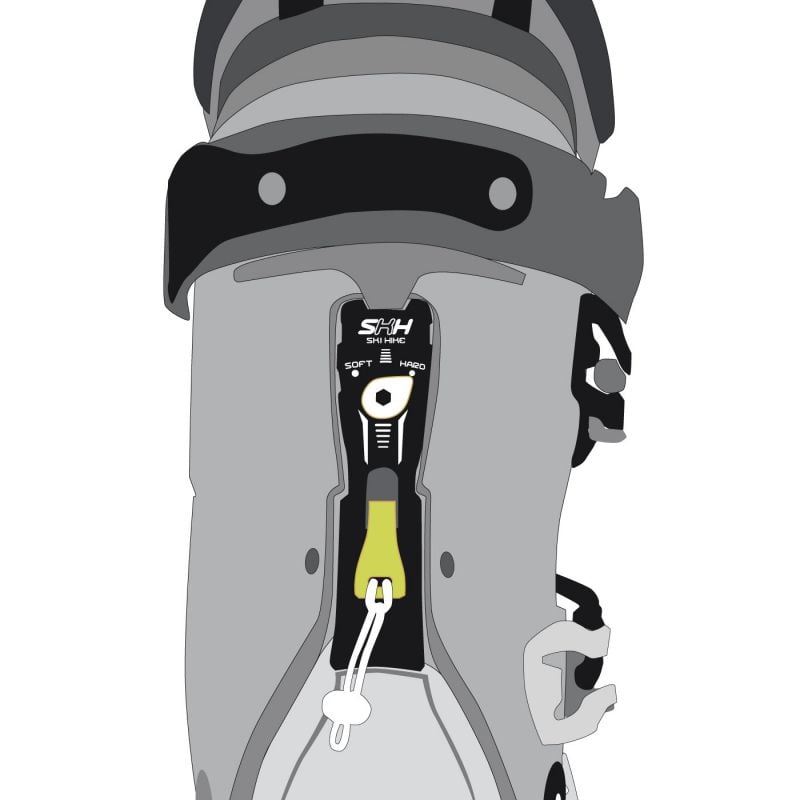 Buckles
3 F16 Aluminum Micro-Adjustable Buckles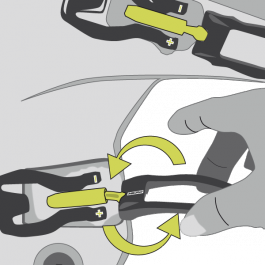 Power Strap
Velcro
Sole
Replaceable DuraGrip™ Toes and Heels – Durable high durometer polyurethane compound toes & heels for extended boot sole wear.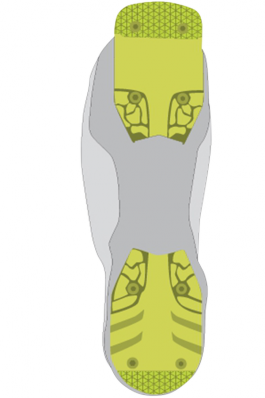 Replaceable Toe and Heel Protector