Toe
Triple Pivot Elite Toe – With a horizontally oriented spring, it provides the highest energy absorption to reduce the risk of early release. The secure purchase on the boot lug optimizes power transmission and allows for durable, high energy use. The performance to weight ratio of the Triple Pivot toe is truly unmatched in the industry.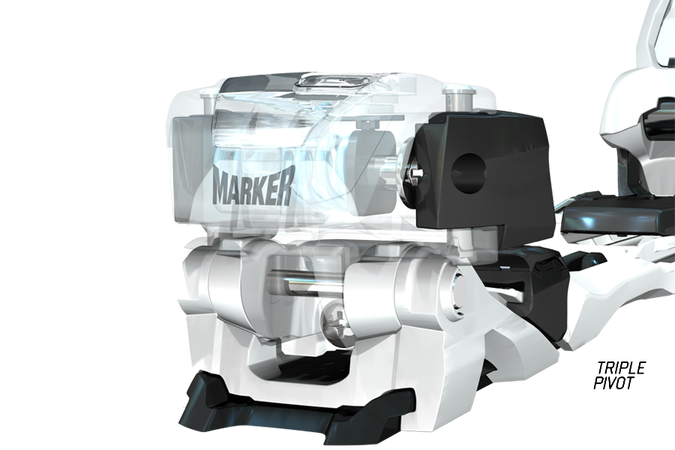 Integrated Gliding AFD – Gliding Anti-Friction Device (AFD) provides consistent lateral release with rockered and lugged AT boot soles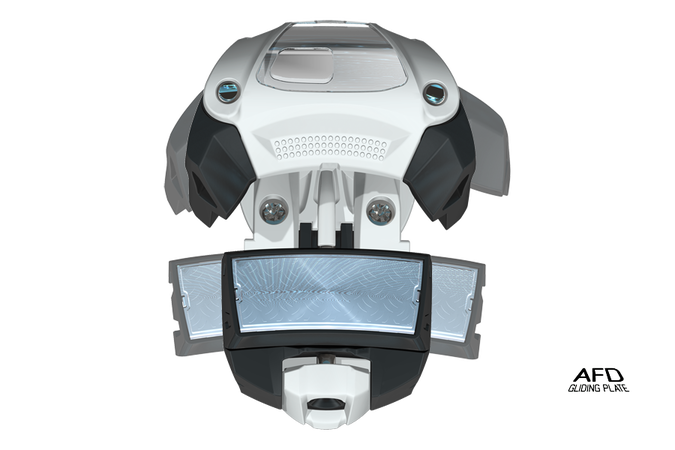 Heel
Inter Pivot Heel – Industry-leading construction delivers superior holding power for all types of freeskiing. Its design focuses power in the direction of the boot sole, increasing elasticity. The overall design creates optimum power transmission.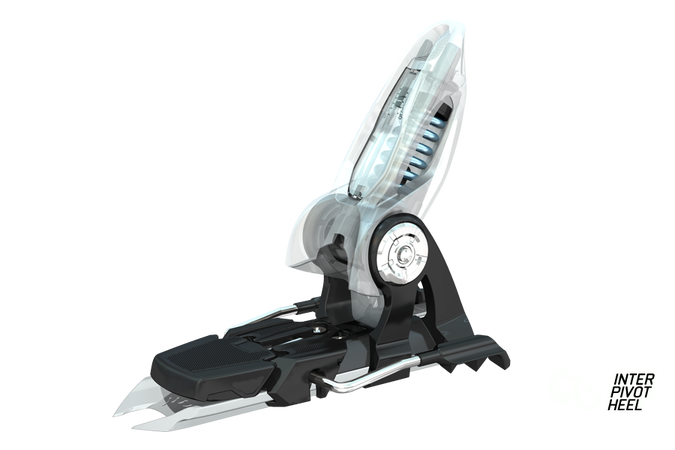 EPS System – Dual-screw brake pad
Tour Mode
Dual climbing levels of 7˚ and 13˚ can be adjusted with ski poles
Super secure lock mechanism lever is located under the boot; touring position slides boot 4 cm rearward for ease in kick turning
Tour mode moved boot 4 cm rearward for better balance and easy kick turns
Additional Features
Backcountry Comfort – The patented, ergonomically shaped lever under the boot allows comfortable opening and closing. The actuating arm for moving from ski to hike mode is made of Carbon.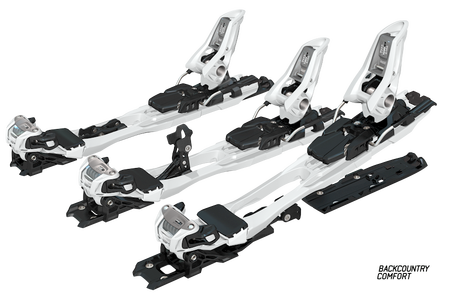 Touring Base Plate – The wide frame construction is secured at several positions, perfectly distributing the pressure for unparalleled skiing performance.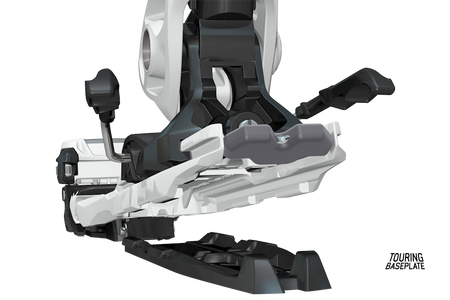 Accomodates both alpine and AT boot soles
Boot Sole Length: 305-365mm
Ski Compatibility
We recommend a brake width equal to or at most 15 mm wider than the ski waist width.