How to Choose a Backpacking Stove
Backpacking stoves are designed to be light, simple, easy to use, and packable. They're not designed for in-depth recipes and gourmet dining - though you can certainly get a little creative. Instead, their general goal is to boil water as fast as possible. To that end, many different brands have designed unique systems to help you minimize weight and maximize pack space and efficiency.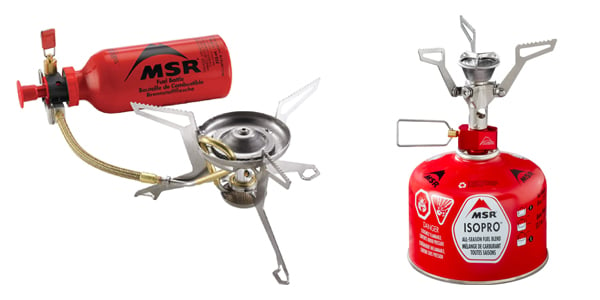 Liquid Fuel vs Canister Backpacking Stoves
There are two main types of backpacking stoves, those that burn liquid fuel, and those that burn single-use canisters. There is also a third category of ultralight alternative fuel backpacking stoves that we'll cover below. Each type of stove has its own pros and cons.
Liquid Fuel Backpacking Stoves
Liquid fuel camp stoves have a fuel tank that you can fill with fuel that's available just about anywhere folks like to camp. The most common fuel type for liquid stove is white gas, it's the best camp stove fuel and is the cleanest burning. You can use alternative fuels like kerosene, and even gasoline or diesel in a pinch. Since these fuels are available everywhere, liquid fuel camp stoves are a good idea for international or remote trips where you might not be able to find canisters. The downside is that the stoves can be a little more complicated to use, you have to prime them to get them started, and they're less compact. These are a great choice for experienced trekkers and mountaineers.
Pros:
It's easy to find the right fuel, anywhere in the world
Work well at high altitudes and cold temperatures
Cheaper fuel, refillable tank
Cons:
Harder to pack
Fuel bottles can leak
Canister Fuel Backpacking Stoves
Canister camp stoves are usually the smallest and lightest options. They use fuel from a pre-filled canister that just screws onto the stove, or connects via a remote fuel line. They're super compact, and very easy to use. The downside is that these canisters can be hard to find in remote locations or internationally, and they're not as environmentally friendly since they're single-use canisters. If you're buying your first backpacking stove, or you're looking for maximum convenience, we recommend getting a canister stove. There are three main types of canister stoves, ultralight stoves, integrated stoves, and remote canister stoves.
Pros:
Very small and packable
No messy liquid fuel
Simple to use
Cons:
Can be finicky in cold weather
Fuel not always available
Hard to recycle fuel canisters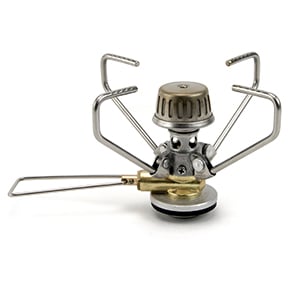 Ultralight stoves are the smallest and lightest, they're just a tiny attachment that screws onto the top of the canister that you can then balance a pot on to heat. These ultralight backpacking stoves are great for weight-conscious campers.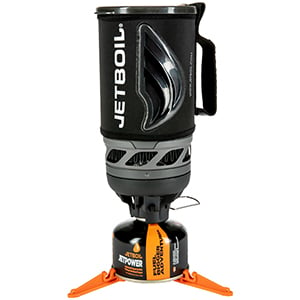 Integrated canister stoves, like Jetboil, build the canister into the stove to create a cohesive system. This means they're more stable, and do a better job of heating efficiently. And often the fuel, pot, and stove all nest inside each other, which makes it easy to make sure you're not forgetting any components. For most beginner backpackers, an integrated canister stove is the most straightforward option.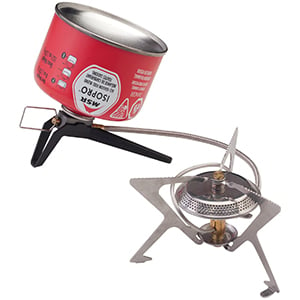 Finally, remote canister stoves are like a minimalist stove, but they run a fuel line from the fuel to the burner. This means you can turn the fuel can upside down to help it flow in cold temps, and you can use a windscreen to help the stove heat more efficiently. Remote canister stoves are a great choice if you're going to be camping in more rugged weather or during the winter.