Fit
Contour 4 Shell-Fit – Exclusive Dalbello construction technology that maps the anatomical contours of the foot to create subtle "comfort zones" at 4 critical foot points: ankle, heel, 5th metatarsal & navicular. Relief contours molded into the inside lower shell at these 4 points provide a close and accurate fit and minimize the need for shell modifications.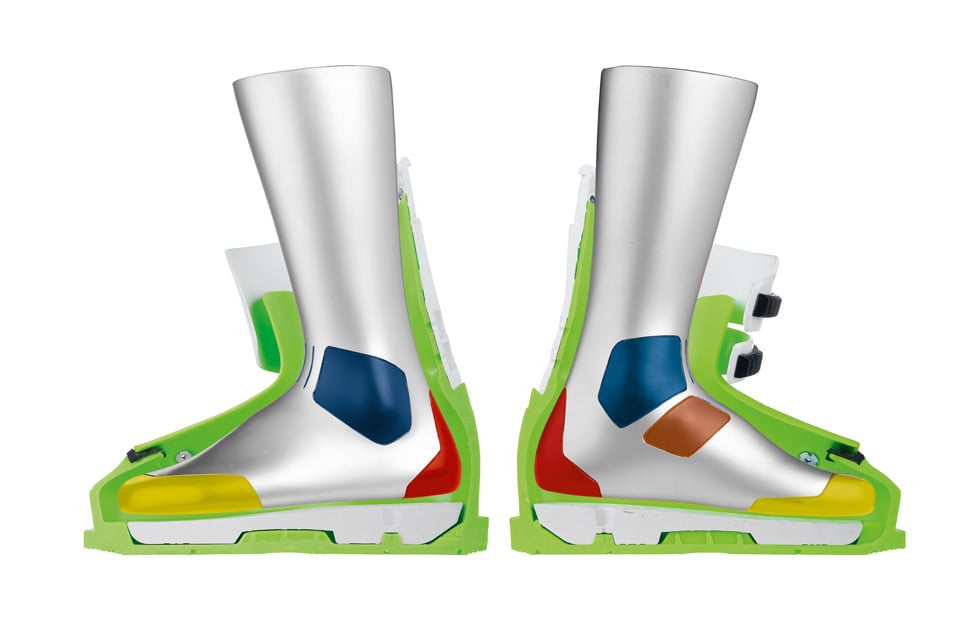 Last: 100 mm – Medium width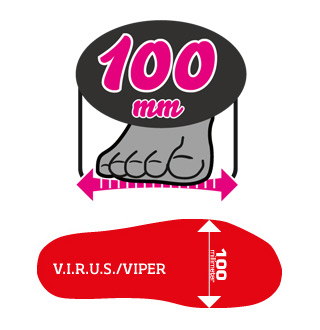 Flex
90 Flex Rating – A flex rating of 90 is versatile and appropriate for a wide range of skiers.

Liner
Trufit Custom System – Dalbello's Trufit Custom Fit System is the industry benchmark in custom fit innerboot technology. Trufit innerboots are engineered to fit skiers' feet precisely and comfortably right out of the box. The innerboots may also be custom heat formed using a quick and easy heat molding procedure performed in the ski shop.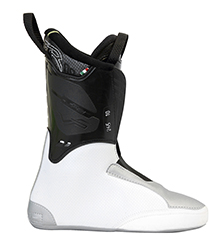 Shell Materials
Classic Design – Classic 2 Piece Overlap design ski boots are the industry's most common design construction. These boots incorporate two structural elements - (1) a lower shell with overlapping and underlapping flanges that "wrap" to adapt to different volume feet and feet shapes securing the lower foot inside the ski boot, and (2) an upper cuff with over and underlapping flanges which, when closed, secure the lower leg and ankle inside the ski boot.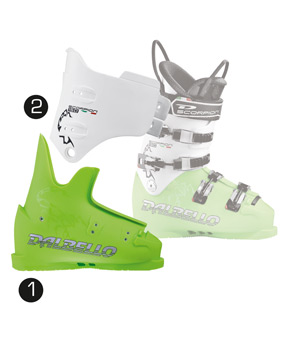 3D Power Frame Architecture – Tri-injection technology bonds 3 different density polymers into one structure which provides for easy on/off functionality, precise foot wrapping and lift, and enhanced power transfer.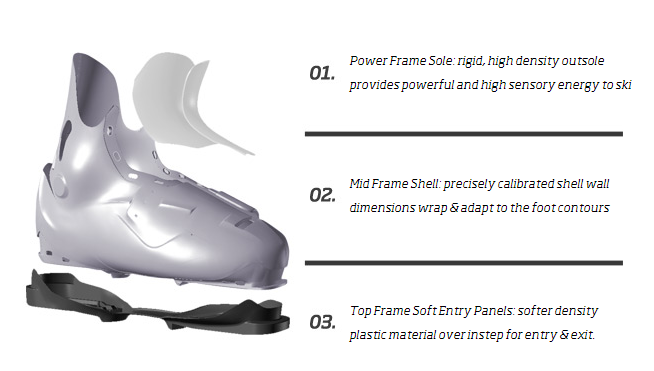 dbHylite Performance Polymer – Dalbello's collaboration with the University of Bologna has yielded a new lightweight super-stiff performance polymer with extra shock absorbing properties.
Shell / Cuff – PE / dbHylite
Stance
Center Balanced Stance – Today's modern rockered skis and lateral skiing technique require a much more upright and neutral (flatter) stance. Once only offered to racers, Dalbelllo is the first company to deliver this performance enhancing technology to the hungry masses. Center Balance "Rocker" Stance allows skiers of all stripes to take full advantage of their equipment by centering their body mass over the sweet spot of their skis for more power and control with less effort.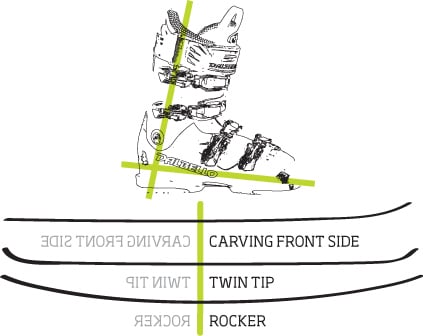 Shaft Alignment – The lateral orientation of the cuff in relation to the lower shell can be angled to match the angle of the skier's lower leg when standing
Adjustable/Removable Spoiler
Buckles
Four F-700 Aluminum buckles with microadjust
Power Strap
The Viper 90 has a 45 mm power strap
Sole
Replaceable Toe/Heel Inserts