Fit
Last: 99 mm – Fitting last for freeride, freestyle and performance big mountain skiers used in RDP models Il Moro and Rampage and the women's Mantis boot. More envelopes the anatomical contours of the foot and lower leg for maximum foot retention with enhanced sensitivity and responsiveness.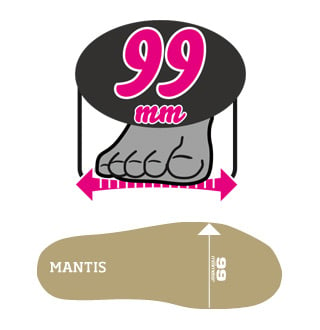 Contour 4 Shell-Fit – Exclusive Dalbello construction technology that maps the anatomical contours of the foot to create subtle "comfort zones" at 4 critical foot points: ankle, heel, 5th metatarsal & navicular. Relief contours molded into the inside lower shell at these 4 points provide a close and accurate fit and minimize the need for shell modifications.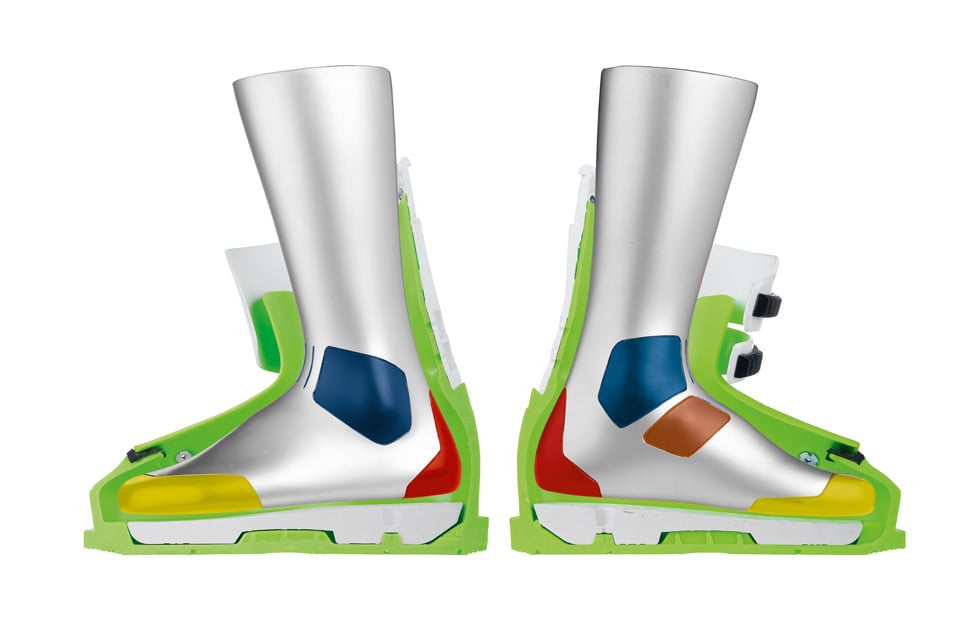 Flex
120 Flex rating – A stiff flex rating is designed for expert skiers looking for high levels of performance

Kinetic Response Tongue – Highly resilient polyamide (nylon) tongue provides enhanced sensitivity. Improves responsiveness and control. Interchangeable design
Liner
ID Thermo Il Moro – Combining Ultralon® HD/MD (high density / medium density) construction with microfleece lining, wrap design, and the all important synthetic fur collar lining, this liner kills it in the fit department and looks fly too.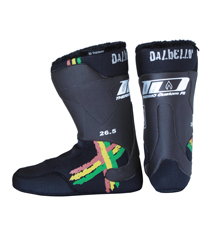 Shell Materials
Cabrio Design – Cabrio Design ski boots are uniquely engineered to incorporate 3 components: the lower shell, upper cuff and, and external shell tongue. This permits the use of stiffer plastics in the lower shell without affecting the smooth and progressive forward flex that's controlled with the shell tongue. This design strengthens the support around the foot for precise lateral transfer of power. Overall the advantage is smoother power transmission, progressive flex and dynamic rebound. Plus the boot is super convenient to put on and take off.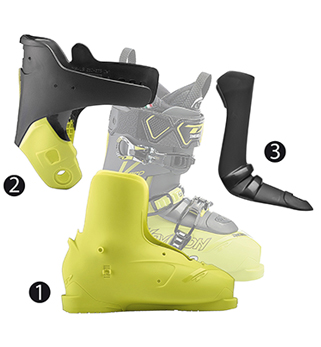 Hyperband Freeflex Cuff – Wide wrapping profile cuff & spoiler system provide snug boot top closure with no shin bang. This cuff provides outstanding support with quick and precise adjustment for the most versatile fit.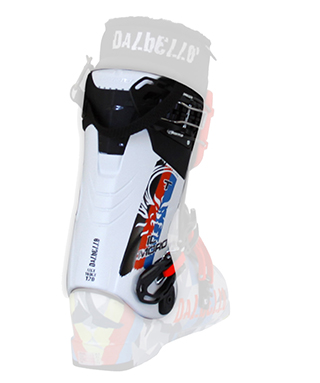 Shell / Cuff / Tongue – PU / PU / PA
Stance
Center Balanced Stance – Today's modern rockered skis and lateral skiing technique require a much more upright and neutral (flatter) stance. Once only offered to racers, Dalbelllo is the first company to deliver this performance enhancing technology to the hungry masses. Center Balance "Rocker" Stance allows skiers of all stripes to take full advantage of their equipment by centering their body mass over the sweet spot of their skis for more power and control with less effort.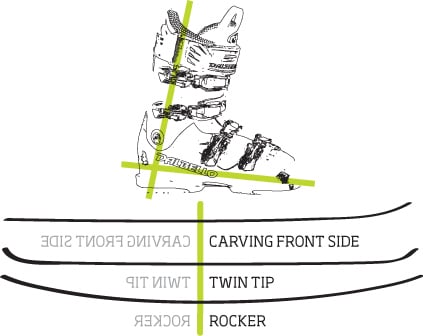 Adjustable Forward Lean – 3 total positions possible - No wedge, Small wedge or Medium wedge for varying angles of attack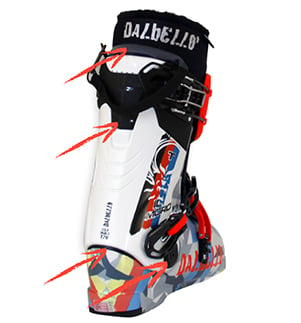 Twin Canting
Buckles
Dynalink – Dalbello Exclusive Dynalink closing system: instep buckles linked to shell for highly effective rearfoot closure system minimizing foot sliding, heel lift and boot shell distortion for improved control and enhanced performance leaving the cuff free to flex.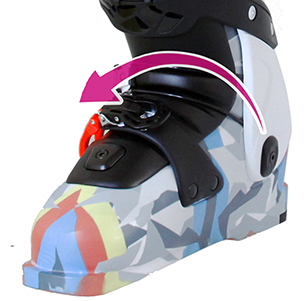 Slap Ratchet Closure – Crank the Slap ratchet buckle for all the control and support needed for EXTREME big mountain riding. Lighter tension on the buckle permits a greater range of flexing motion and leg articulation for park jibs & jumps.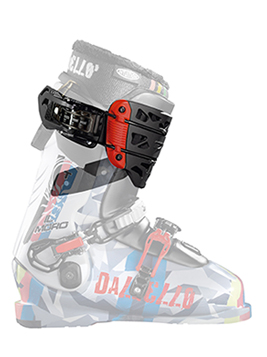 2 Microadjustable F11 Aluminum Buckles, 1 Inverted
Power Strap
This boot does not have a power strap
Sole
Full Length Antishock Footboard