Toe Piece
Triple Pivot Elite Toe – Toe construction with impressive retention when freeriding. The spring in the toe is inserted horizontally and with a sole plate inclined by 5° it provides the highest energy absorption so as to reduce the risk of early release. The large supporting surface optimizes the power transmission and allows for great stresses and strains. In relation to their weight, toes with this technology therefore achieve a never-seen-before performance.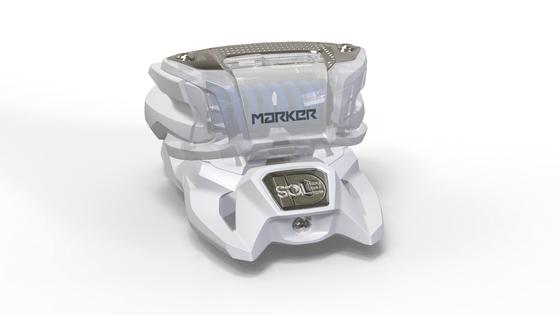 Fixed Stainless Steel Height Adjustable AFD
Heel Piece
Inter Pivot Heel – The stunning heel construction delivers superior holding power for freeriding. The Inter Pivot Heel directs the power forces in the angle of elasticity improving the holding power and reducing pre-releases.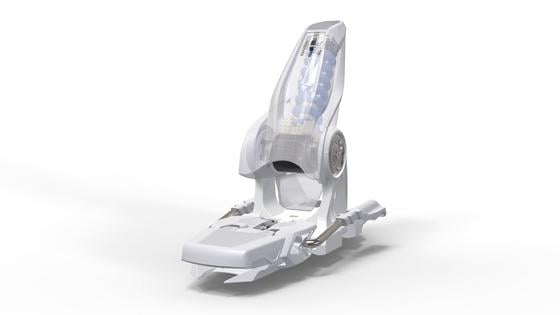 Additional Features
Magnesium Parts – Magnesium is THE lightest and most robust metal construction material, making it perfect for Marker's high-end products. This makes you well equipped for a faster run and the most radical lines!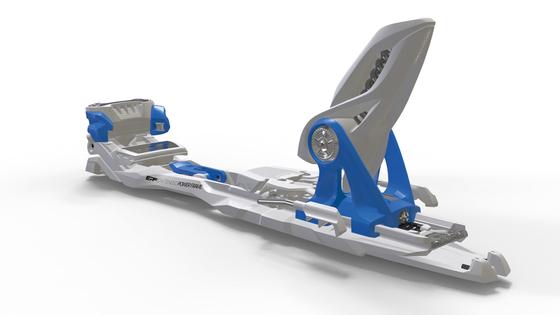 Stand Height – 22 mm
Recommended Skier Weight – 132 lbs +
Ski Compatibility
We recommend a brake width equal to or at most 15 mm wider than the ski waist width.