Material
High-impact Hardshell ABS – Hard Shell Construction is made up of a durable, high-density, injection-molded ABS shell, ideal for an aggressive riding style at an affordable price.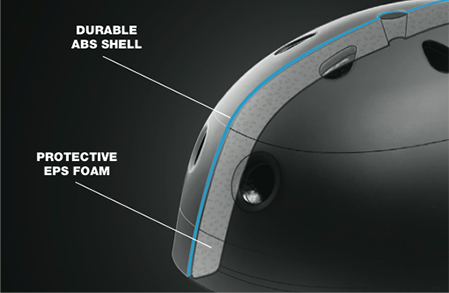 Dual-density, waterproof EVA – All Pro Tec water helmets are equipped with dual-density waterproof EVA. These liners transition from soft to hard from your head out toward the hard shell of the helmet.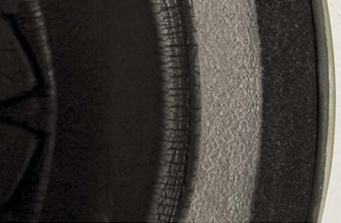 Features
Full Surround Interior – A full-surround interior with dual-density EVA covering the inside of the shell. Portions of the EVA liner are cut thicker to cushion around the crown of the head.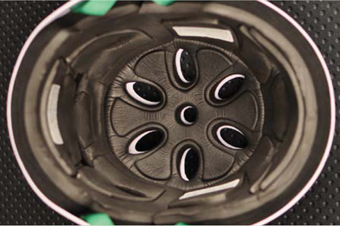 Swing Lock – Swing Lock is a reversible, adjustable fit system which offers supreme comfort and fit by cupping the occipital lobe at the back of the head. Fits varying head shapes with the adjustment of the sliding clasp and flexible tension strap. The sliding clasp is covered with a soft, protective padding cover. "Swing Lock" is reversible to allow the helmet bill to be worn in the front or the back.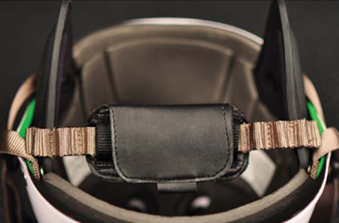 Cupping Ear Guards – Removable cupping ear guards with padding around the ear to help prevent riders from blowing out their ear drums when they hit the water at high speeds.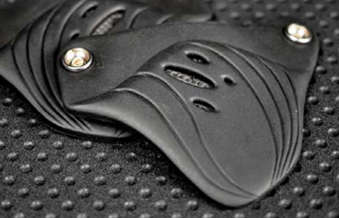 7 open vents for ventilation and drainage
Flat black paint under brim to reduce reflection
Safety Standards
CE EN 1385 Water Sport Safety Standard