Shaft
18 mm Aluminum Three-Section Shaft – Speed cone deployment.
Adjustability
FlickLock™ Pro – FlickLock® Pro is the evolution of Black Diamond's trusted FlickLock design. The benefits that made Black Diamond's classic FlickLock design the best pole-locking mechanism on the market remain: it's secure, fast, and easy to use. The Pro's new low-profile, stainless steel design, however, provides a dramatic improvement in quality, feel, and clamping force.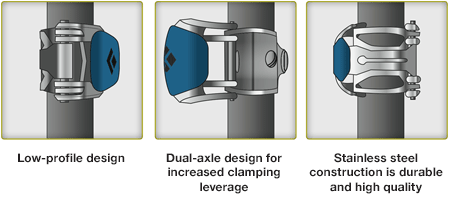 Z-Pole Technology – Speed Cone technology comes from our expertise in avalanche probe design—a key component of Z-Poles' stiffness and fast deployment. Simply grab the grip and the first shaft section, and pull them away from each other. The pole will snap into place and lock. Each Speed Cone guides a shaft section into place, and stiffens the joint when the pole is locked. Protective, flexible tube ends cover the pole's Kevlar® center cord when folded.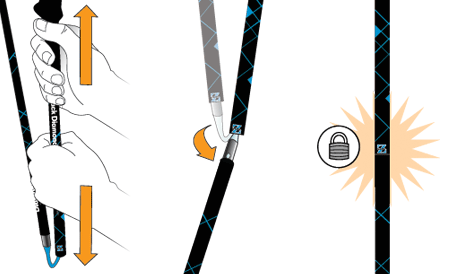 20 cm of Adjustability
Grip
Touring Series Grip – Fluted interior for weight reduction.
Strap
Plastic Ladder Lock Buckle
Touring Series Strap with Lightweight Webbing
Basket
100 mm Compact Powder Baskets