Material
100% UltraStretch Neoprene – Comfortable, lightweight neoprene with softer foam and a tighter woven textile for less water absorption, better durability and maximum stretch.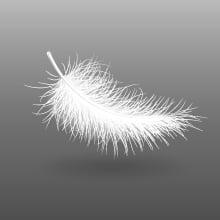 V Foam – The most lightweight, premium foam available; significantly lighter, stretchier, and softer than standard foams.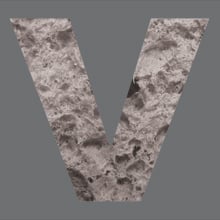 Fit
X2 Front Entry System – A watertight front entry system with a front zipper angled along the upper chest. The zipper flap is attached at the right shoulder to keep more water out. The inner Crossover Neck Entry features overlapping panels that stretch to allow extra wide, step-in-through-the-neck entry.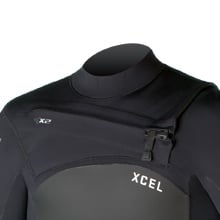 Magnetic Zip Closure – Innovative, quick release zipper closure features double magnets on the zipper pull tab and attached flap that securely lock zipper in place, for easier and quicker release than traditional snap locks.
Crossover Neck Entry – Overlapping inner front and back neck panels (underneath the zipper flap) stretch to allow extra wide, step-in-through-the-neck entry.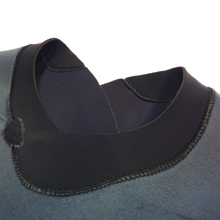 Back Knee Flex Grooves – Behind-the-knee cutouts for maximum flexibility.
High Performance Comp Design – Engineered large, seamless body panel maximizes core range of motion.

DuraFlex Knee Panels – Comfortable, durable knee panels that stretch with you.
Less Seam = More Stretch – Smarter product design means minimizing seams to maximize stretch. Any seams used are always pre-bent and contoured for a truly engineered fit.
Features
Thermo Dry Seam Tape – This all-way stretch, lightweight, durable interior seam tape creates an even better seal that keeps warmth in and water out.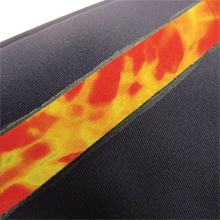 Inner NexSkin Seals – A thin band of liquid neoprene (NexSkin) in the inner wrists and/or ankles forms and excellent seal and helps minimize flushing.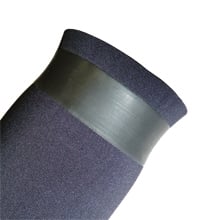 Glued & Blindstitched Seams – A fully sealed, maximum stretch seam construction that keeps water out. Neoprene panels are glued and pressed together, then blindstitched (needle doesn't fully penetrate neoprene, keeping water out).
Care
Always rinse thoroughly with fresh water and hang dry after use.