Rocker Type
All-Terrain Baseline™ – Designed for use anywhere on the mountain, All Terrain Baseline allows for effortless turns on hardpack but also provides ample float in softer snow and crud. Designed as a directional Baseline, AT has a meduim rise through the tip and a lower rise in the tail. The perfect setup for the multi-purpose rider.

Tweekend™ – A revolutionary tweek to the ends of K2's industry leading Baseline technology. By extending the Baseline rocker all the way out to the absolute ends of the board, additional ride-able surface is unlocked, giving you a bigger, more stable platform to press, float and land on.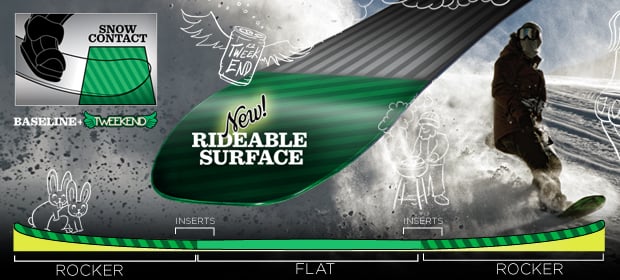 Flex
Splitboards are meant for the snowboarder who has already conquered the resort. Generally a stiffer ride, Splitboards are recommend for experts only.
Sidecut
Hyper Progressive – An infinite number of different radius are blended together flawlessly from mellow in the tips, to more aggressive in the center. The result is a super predictable feel that never hooks. Responsive at high speeds and smooth enough to butter your way from the peak to park.
Core
Bambooyah™ Split – Bambooyah™ cores are skate style horizontally laminated bamboo cores that K2 challenges any rider to try and break. One bambooyah™ core per split.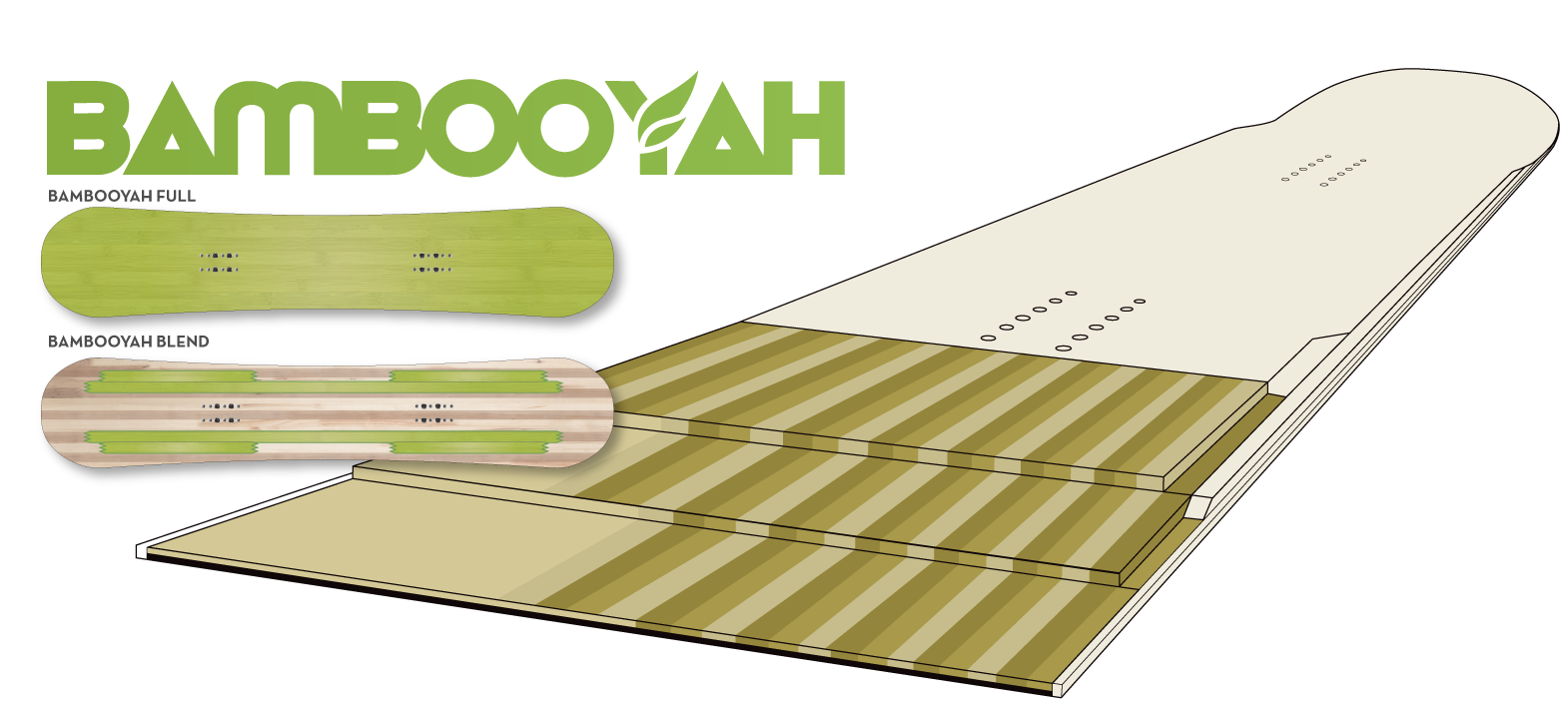 Hybrilight Construction – K2's Hybrilight Construction features a thin, constant thickness sidewall designed for maximum performance and minimal material usage. The result is a lighter and more advanced board with less waste produced. Better board, greener world.
Laminates
Bottom - Biaxial Glass – The classic structure laminate, biax glass provides smooth, all-purpose performance.
Top - ICG 20 – Integrating carbon into the fiberglass reducing overall weight and creating a super smooth release of power while increasing pop and liveliness. Each level of ICG is tailored for the rider at hand and their performance needs.
Base
4000 Sintered – Fastest natural base material available, exceptionally durable and absorbs deeper and retains wax longer for riding in all situations.
Base Bevel – 1˚
Additional Features
Carbon Web™ II – Designed specifically to enhance Baseline technology, K2's Carbon Web bring the pop and snap of carbon closer to your bindings for maximum Ollies and control in every situation.
Z-Clip – K2's unique Z-Clips utilize the holes in the ski tips, avoid having to fold the skin over, reduce weight and prevent snow buildup under the tip while skinning for better adhesion and more security.
Skins – Comes with pre-cut matching K2 climbing skins which fit perfectly in the Z-Clip grommets
Includes Voilé mounting system hardware