Flex
Flex Rating: 1 (1 Soft - 10 Stiff) – These snowboard boots offer a super soft flex designed to be fun and forgiving.
Fit
Internal J Bars – Superior ankle and heel hold with added support
Lacing System
Kid Friendly Boa® Lacing System – This lacing option offers a quick and easy lacing solution.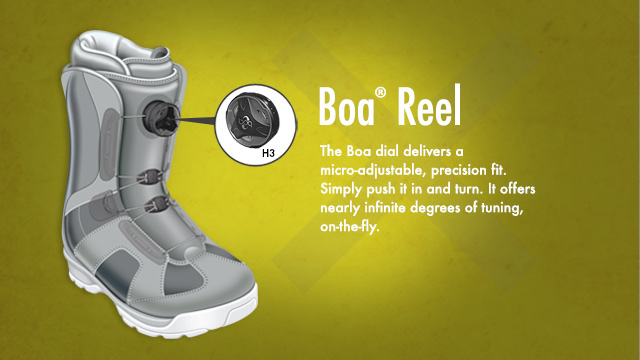 Footbed
Die Cut EVA Insole – The goods that keep your feet comfy when you're in your boots all day long, Die Cut EVA is solid, proven support and comfort.
Additional Features
Full Height Synthetic Upper
Size Shims
Linerless construction