Flex
Soft Flex – The Mob has a softer more playful flex giving you the forgiveness and flexibility you want for freestyle riding.
Baseplate
V-Rod Baseplate – A V-shaped baseplate with a "rod" of edge-to-edge contact limits the binding's footprint on the board, which delivers three things: natural board flex, greater binding flexibility side-to-side, and full power from toe to heel. You get the perfect blend of flex with pop.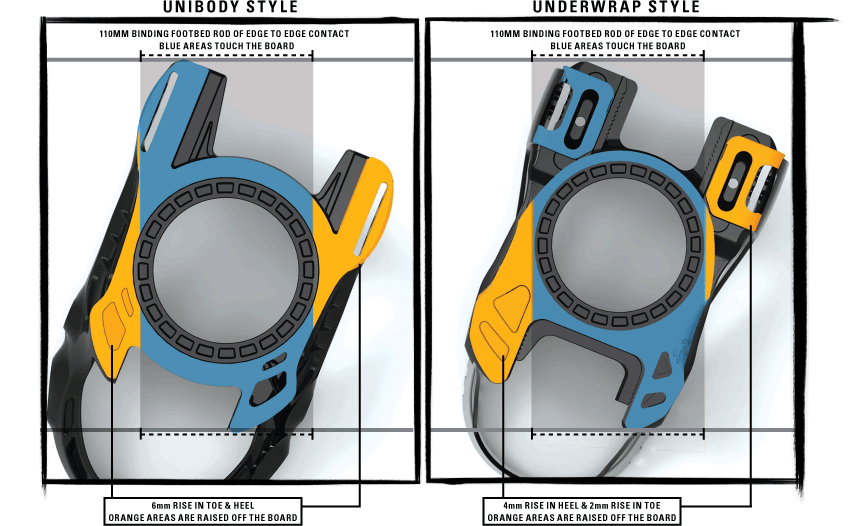 SubBase V-Pad – Partnered with the V-Rod baseplate, the 3D profile of the EVA and rubber sub-base pad fills the lifted corners of the baseplate, creating cushioning for the smoothest side-to-side flex while allowing for a dampening barrier between the baseplate and topsheet.
Highback
Forward Lean Adjustment – Forward Lean Adjustment consists of an adjustment mechanism located on the back of the highback for customized forward lean.
Mob Highback – Slightly shorter and rounded near the top to create a playful support level that is needed for a skate feel that is lighter and has ample flex. Designed for freestyle and street riding.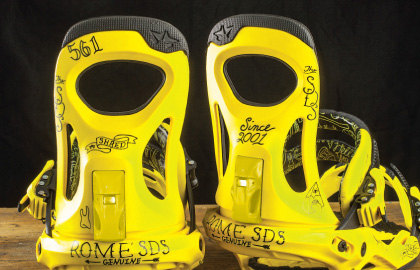 Straps
OpenForm Toe Strap – This lightweight strap grabs the bottom and top of the boot for maximum hold and stability with minimal pressure and open coverage.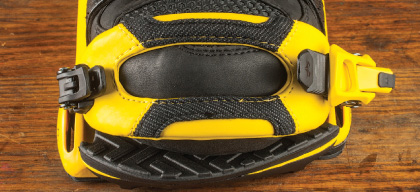 OpenFlex Ankle Strap – The OpenFlex Ankle Strap is the most flexible strap in Rome's line, inspired by skate style, and designed for riding park with a street feel.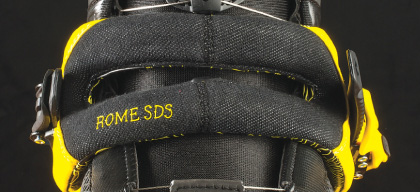 Additional Features
Rome Customization Foundation – Highback rotation, 9 Times Ankle Strap Position, Adjustable Toe and Heel Ramp, Forward Lean
Rome QuickTech Foundation – AutoStrap.2 Technology, QuickStrap.2 Technology, QuickLock Forward Lean