Rocker Type
Powder Rocker – 25% Gradual tip rocker / 65% Camber / 10% Mild tail rocker

Shape
HRZN Tech Tip and Tail Shaping – 3 dimensional shaping with ABS walls delivers the ultimate in a surfy powder experience.
Tapered Tip and Tail – Refined Five Point shaping promotes tracking in dense snow and versatile speed control.
Core
Light Woodcore – A lightweight laminated poplar core that doesn't scrimp on power or stability.
Laminates
Carbon Sprocket Power Boosters – Strips of carbon laid in a slight diagonal extending from the binding area enhance pop and power.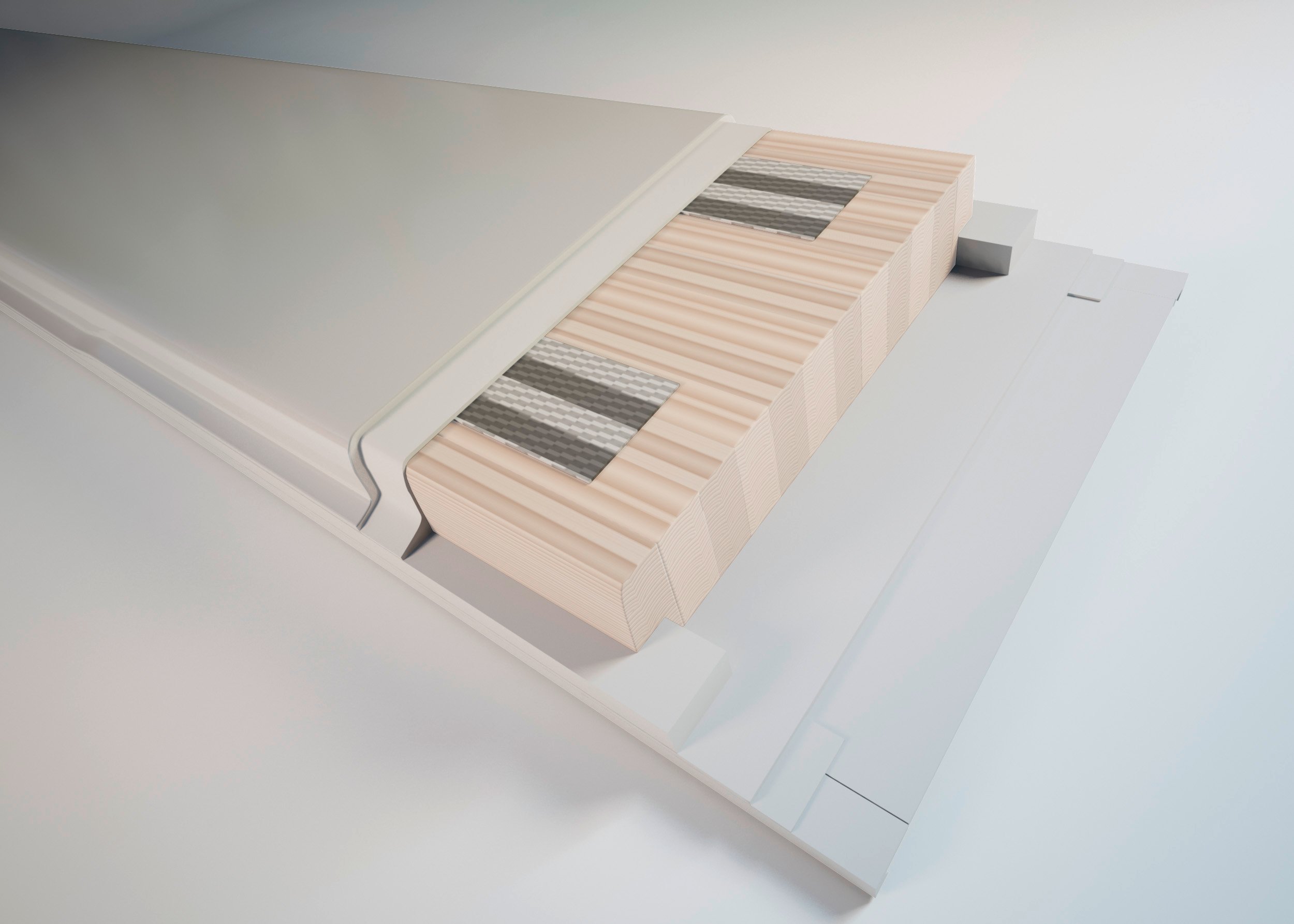 Atomic Topsheets – Lightweight and highly resistant (made from 50% rapeseed oil).
Sidewalls
Stepdown Sidewall 2.0 – The best of both worlds - sidewall underfoot for grip, cap at tip and tail for durability and smoothness.

Base
Atomic Base – 7000-series sintered bases that are fast on any snow, can stand up to anything, and are easy to maintain.
Binding Compatibility
We recommend a brake width equal to or at most 15 mm wider than the ski waist width.