Rocker Type
Reverse Camber – A full radius along the length of the ski gives the ski maximum float and nimble turning.

Sidecut
Reflect Tech – Reflect Technology was dreamed up Eric Hjorleifson as a way to make rocker and side-cut work together. In the past, full rocker profiles had a negative impact on the ability of the ski to edge consistently, causing the tips to hook and the tails to wash out while the ski was on edge. With Reflect Tech, the Rocker radius and the side-cut radius are matched, to allow the ski to edge smoothly, and create predictable carving in all conditions. It virtually eliminates tip hook, as the ski will engage smoothly along its whole length, and still gives you the float and pivotablility of a fully rockered ski.
Shape
Asymmetrical – A directional shape that gives the ski a more consistent feel
Big Mountain Shape – These skis will get you down the steepest, tightest and most exposed lines out there.
Tip / Tail Taper – The widest dimension of both tip and tail is moved toward the center of the ski
Core
Hi-Lite Core – A blend of poplar and beech makes Hi-Lite Cores snappy and lightweight with enough substance to drive wider skis in soft snow.
Laminates
Semi-Cap – Semi-cap partially wraps the topsheet around the sidewall for additional durability.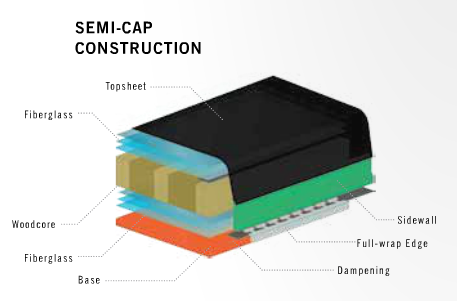 Base
Purl Wax – Purl Wax is based out of Colorado and is made from renewable and natural sources. 4FRNT chooses to wax their bases with Purl Ice-9 wax because it is 100% biodegradable, petroleum free, and keeps nasty PFCs out of human bodies and watersheds.
Sintered Base
Edges
Full-wrap edge
Graphics
Art by Eric Hjorleifson
Additional Features
Snow Sports Recycling Program – This program collects old ski gear such as skis, boots, poles and various other equipment and grinds up the material for re-purposing. The White Room contributes all of its fiberglass and wood scrap from cutting the skis out once they come off the press.
Binding Compatibility
We recommend a brake width equal to or at most 15 mm wider than the ski waist width.