Membrane
GORE-TEX® 3-Layer Laminate – Garments engineered with GORE-TEX® product technology are durably waterproof and windproof and have optimized breathability that maximizes the wearer's protection and comfort. Gore invests heavily in field testing to understand end user needs, which allows Gore to provide the GORE-TEX® GUARANTEED TO KEEP YOU DRY™.
Lining Material
Mesh Backing
Fit
GPT Line Fit – Cut to never hinder movement, the GPT line fits comfortably under a heavy backpack.
Pockets
Guide Pockets
Guide Proven Radio Chest Pocket
Guide Proven Map Chest Pocket
Goggle Pocket
Noise pocket
Vents
Mesh lined zippered vents
Additional Features
Fully Taped Seams
Zip-Tech® Jacket to Pant Interface – Whether waist deep in the backcountry or trying to one-up yourself in the park, nothing lowers motivation faster than snow jammed down your pants and up the back of your jacket. Volcom's originally designed and heavily imitated jacket-to-pant interface allows you to zip the powder skirt of virtually any Volcom Jacket to any Volcom pant, keeping snow out and heat in with no restriction of movement. Falling has never been more enjoyable.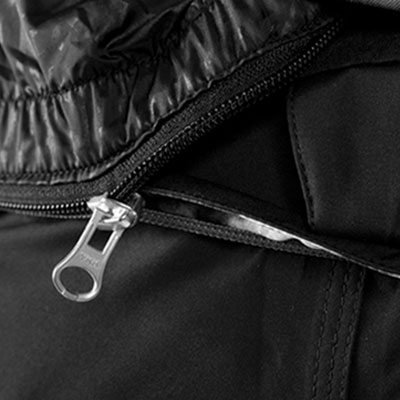 Face Tech™ – "One less thing to remember," Face Tech™ is the first integrated face mask of its kind: detachable face mask that clips to the inside of Volcom hoods. The innovative design easily pulls over your head without having to unzip your jacket. The use of fleece and mesh offers protection and breathability superior to any balaclava or neck gaiter. The tension of Face Tech™ is adjustable via a pull cord found externally on the back of the hood.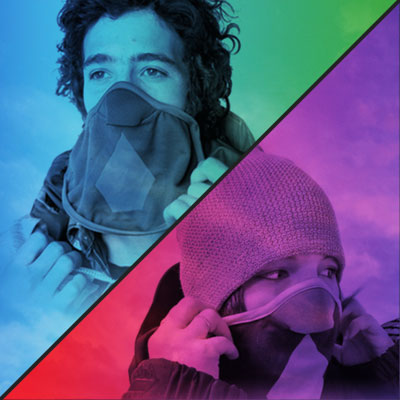 Recco® Avalanche Recovery System – Recco® is an avalanche rescue system utilized worldwide to locate avalanche burials. It is not a substitute for a transceiver or a properly trained and equipped riding partner.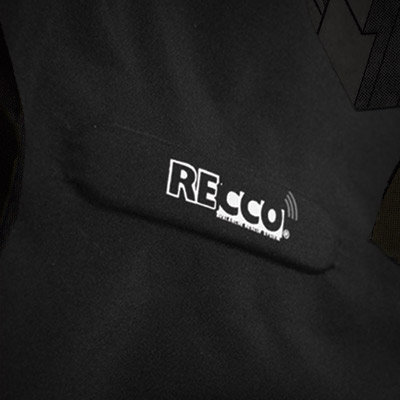 2-Way Adjustable Hidden Toggle Quick Cinch Hood
Peripheral Hood Adjustment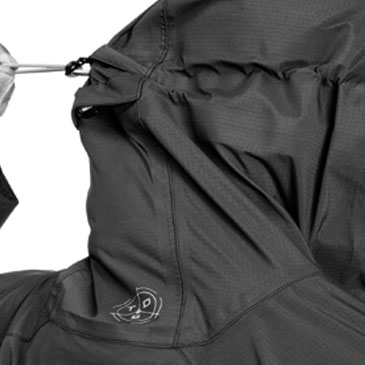 Goggle Clips – Urethane clips on the inside of the jacket hood that clips to a goggle strap, keeping your hood perfectly in place and out of your field of vision.
Super suede chin guard
Stretch Adjustable Powder Skirt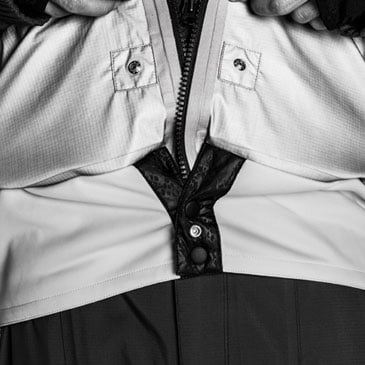 Powder Skirt Jacket to Pant Interface
Lycra Hand Gaiters – Attached to the inner sleeves of the jacket, hand gaiters made from flexible LYCRA® can be worn over your hand and slipped into your glove to block snow.
Interior Hem Cinch
Stone ticket ring
Whistle Zipper Pull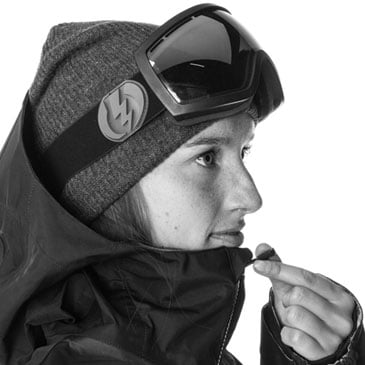 GPT (Guide Proven Technology) – Volcom is proud to introduce for 2012 Guide Proven Technology. This is an outerwear line of minimalist design that is loaded with features. Whether you are a guide or just want to be as prepared as possible for the harshest of winter conditions, the GPT Series will keep you dry and ready to shred all day long.
YKK® AquaGuard® VISLON® Zipper – This is a high performance water repellent zipper that enhances the style, function, and performance of your high quality garment. What is so exciting about this new zipper is that you get a zipper that is water repellent and able to smoothly zip open and shut even in the cold.
V-Science 2 Way Cuff System – This cuff system allows the cuff to either close around the wrist or over the thumb using a Velcro® tab, giving you two options for your riding pleasure.