Construction
Ventilated Double Shell Anti-Penetration System (VDSAP) – To be able to come up with a helmet that is penetration resistant, performs well upon impact and still is well ventilated, POC developed their patented VDSAP with double overlapping shells. VDSAP has two ventilated shells that are offset for maximum penetration resistance and management of heat, perspiration or water. The inner shell is an extremely thin layer of polycarbonate and the outer shell is made of carbon fiber or injected plastic.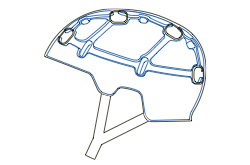 Multi-Impact EPP Liner – EPP does not deform permanently, which means it's suitable for absorbing repetitive impacts. Combined with VPD 2.0, it handles high energy impacts and repetitive impacts that occur while training.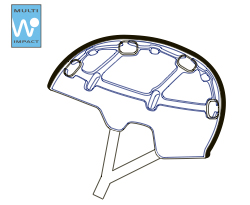 Aramid Penetration Barrier – An in-mold helmet construction is very lightweight, but lacks penetration resistance due to the thin shell. By molding a sheet of aramid to the core, the low weight is maintained and the protection is radically improved. This is called Aramid Penetration Barrier.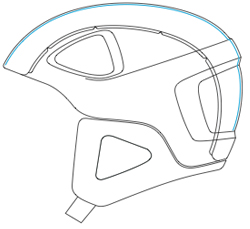 Adjustability
Detachable winter-lining, ears and neck roll
EVA foam padding and plastic ear pads for water use
Additional Features
Goggle clip
Compatible with the Communication neck roll with powerful Beats by Dr. Dre® speakers and microphone (not included)
Safety Standards
CE EN 1077-B
EN 1078
EN 1385
CPSC 12.03
ASTM 2040
ASTM 1492