Construction
In-Mold Construction – In-Mold Construction fuses a tough polycarbonate outer shell with the helmet's impact-absorbing foam liner. The fusion process allows for better ventilation systems, making in-mold helmets lighter and cooler than traditional helmets.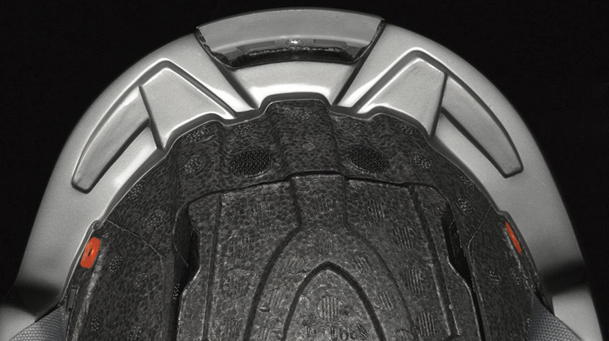 Ventilation
Super Cool Vents – Super Cool™ vents pull cool, fresh air into the helmet while pushing heat and stale air out.
Stack Vent™ – Stack Vent™ aligns the center top vent of the helmet with the center vent of your goggles to help eliminate fogging while maintaining total helmet and goggle integration.
Intake Port Ventilation – Two vents at the brow direct airflow to massive channels cut into the interior of the helmet foam. These link to the vents in the top and rear of the helmet for unsurpassed ventilation.
Wind Tunnel™ Ventilation – Wind Tunnel™ ventilation combines active vents with exhaust channels in the helmet's liner to pull cool air over and around your head and force stale air out.
Adjustability
In Form™ Fit System – A low-profile fit and stability system that makes it easy to dial-in the fit and feel of your helmet in seconds – even with gloves on. An ergo-friendly dial at the base of the helmet provides up to 6 cm of fit adjustment, and the system also includes a separate vertical turning feature that adjusts the fore / aft tilt of the helmet on your head to enhance peripheral vision and optimize the fit of the helmet with goggles.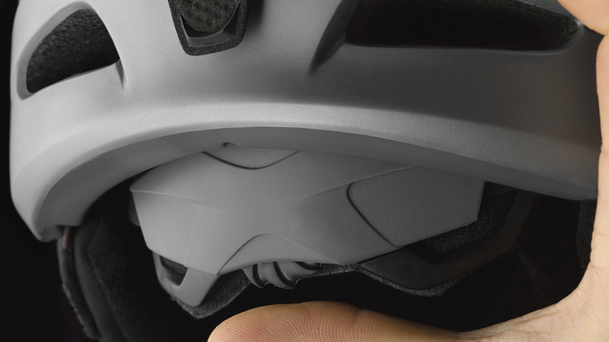 Additional Features
3 In Form™ sizes
Compatible with all aftermarket TuneUps systems
Quilted satin liner
Includes helmet case
Safety Standards
Compliance – ASTM 2040/CE EN1077