Additional Features
Classic Fleece Liner and Ear Pads – Designed for optimal warmth and comfort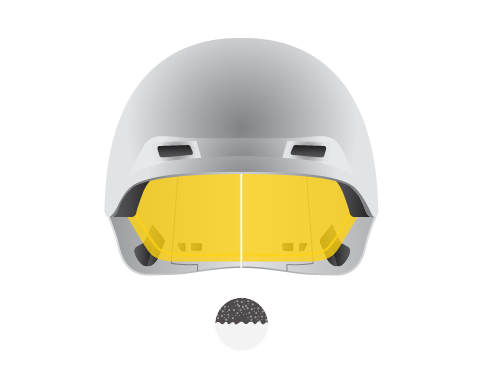 Simple Fit Ready – Simple Fit helmets are easily convertible for riders who want to rock a beanie under their lid - just take out the removable ear pads and liner for a skate-inspired low profile fit and feel.
Goggle Integration – Integration starts with a 1-to-1 fit, seamlessly matching up the design of Anon's goggles to its helmets. This optimal alignment zeros out gaper gap and allows Anon's ventilation technologies to create the best possible airflow for clear goggles and all-day climate comfort.
Strap-Stash – Exclusive to Anon, Strap-Stash is a customized EPS foam recess that allows you to comfortably run your goggle strap under the helmet for that skate-inspired, ultra-low-profile look, enhancing Anon's standard Simple Fit ready design.