Frame
Wall-to-Wall Vision – High-performance riding demands the best possible field of vision. Wall-to-Wall incorporates optimal optics, low-profile frames and 40% thinner face foam, producing an ultra-close fit that eliminates the peripheral vision impairments of typical goggle construction. The result is a truly unobstructed viewing experience.
Lens
Integral Clarity Technology (ICT) – Anon's ICT anti-fog treatment delivers crystal clear vision, no matter what the elements throw at you. Starting with a porous cellulose inner lens surface for superior water shedding above and beyond standard acetate lenses, Anon applies its chemically etched ICT anti-fog treatment for long-lasting clarity. ICT works in tandem with Full Perimeter Channel Venting to tell moisture to go fog itself.

VLT Lens Tech – Anon offers a wide range of goggle lens tints, covering the entire VLT (Visible Light Transmission) spectrum, from whiteout to bluebird conditions. Clear to mirrored anon. Solex™ goggle lenses offer superior vision in all varieties of light.
anon. Cylindrical Lens Technology – Cylindrical lens construction utilizes de-centered injection technology, which tapers to a thinner profile on the edges for reduced peripheral distortion.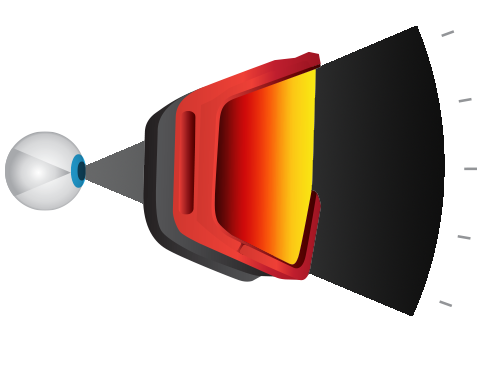 Ventilation
Full Perimeter Channel Venting – Anon's Full Perimeter Channel Venting ensures maximum airflow, bringing fresh air into the goggle while pulling moisture away from the lens. Full Perimeter Channel Venting works in tandem with ICT to provide clear, fog-free vision in all conditions.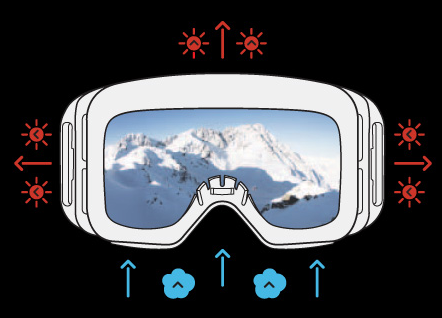 Strap
Proprietary Interchangeable Strap Technology – This universal Anon feature lets you change straps among Anon goggles. Trade with your buddies, create a new style and add your personalized flavor.
Auto-adjust Hinge and Strap – This patented design feature incorporates proper swing tolerances that guarantee the best helmet compatibility of any goggle on the market.
Features
Thermoplastic Polyurethane – The Anon Figment Goggles are highly resistant to abrasion, maintain a consistent flexibility in changing temperatures and contain superior elasticity to fit every face shape.
Dual Layer Face Foam – Variable density, hypoallergenic face foam that provides a perfect goggle to face seal, keeping the elements out while providing comfort for hours of riding.
Proposition 65 Warning for California Consumers
This product may contain chemicals known to the State of California to cause cancer, or birth defects, or other reproductive harm.