Fit
100 mm Last – Balanced, performance last for advanced-expert skiers.
Hinged Instep – Offers better pressure distribution and easy entry and exit! The instep catch is on a hinge allowing it to adjust for better pressure distribution and closure. It can pivot away from the shell allowing the shell to spread without interference allowing easy entry & exit.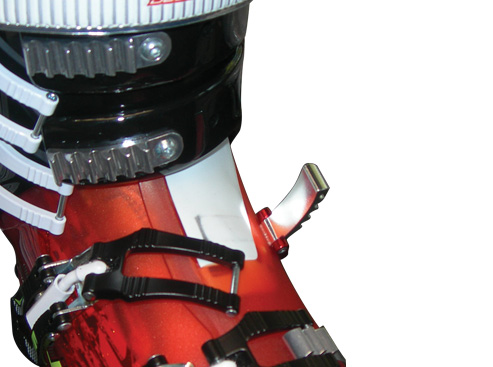 Flex
120 Flex – A stiff flex for skiers that require quick rebound and ski response for steeper terrain.
I-Rebound – I-Rebound features a metal plate that attaches the cuff to the lower shell with four connection points. The I-Rebound provides flex resistance and power rebound as well as rear support.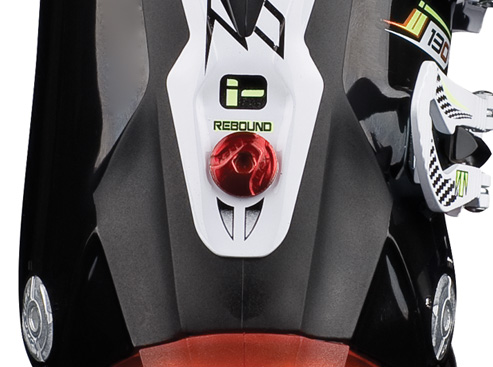 Liner
Palau Liner – The Palau Liner found in the Cochise Pro Light weighs in at a mere 1610 g. The light weight liner enhances the uphill performance while still providing a great fit for the down with its thermoformable capabilities.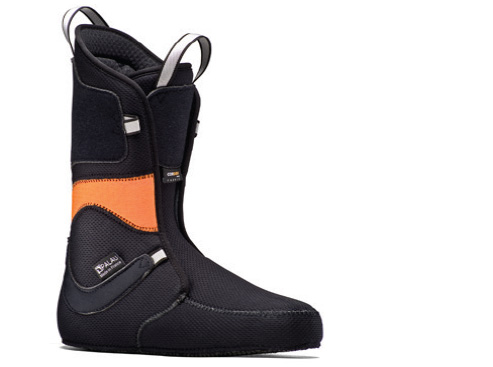 Shell Materials
Lightweight Triax Plastic – 20% lighter than traditional plastics,Triax offers a great lightweight solution. More consistent within a wide range of temperatures, it offers a more consistent flex.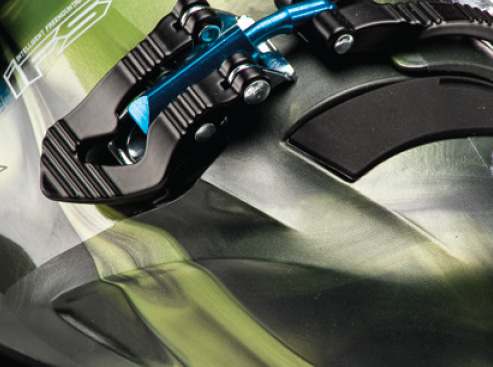 Stance
Cuff Alignment – The cuff alignment system is easy to use and effective. It aligns the cuff to follow the shape of the lower leg increasing comfort and enhancing performance. Dual cuff alignment (inside and outside devices) increases the effectiveness. Your specialty retailer can find the perfect alignment for you to enhance performance and comfort.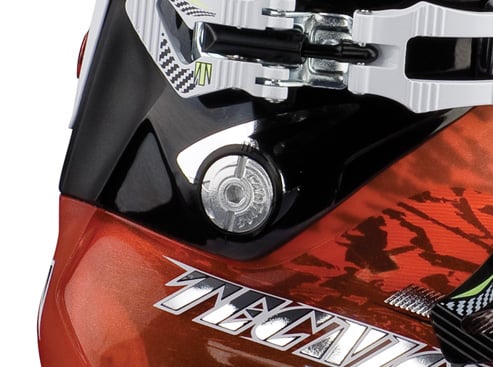 Velcro Spoiler – Need more forward lean or a tighter fit around the lower leg? Leave the Velcro spoiler in place. If you need a more upright position, or more lower leg room, you can remove the spoiler altogether.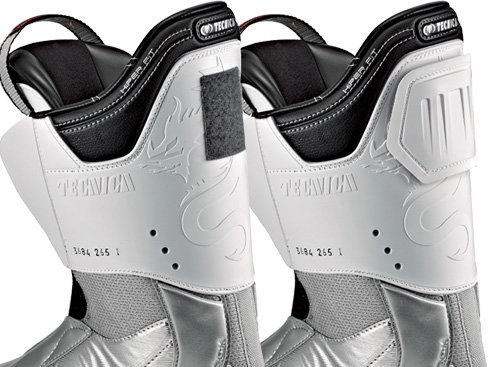 Ski/Walk Mode
Cuff Mobility System – The cuff design on the Side Country models allows a long range of motion for uphill mobility. An easy switch from hike to ski mode offers great versatility. A wide cuff buckle and a velcro strap with buckle combine for a super secure closure. Click into ski mode for top performance heading down the mountain. To release the cuff: Pull up on the device tab. Flex forward until you hear a click to release the cuff and then move freely. To click into ski mode: Push the device down and flex forward until you hear the cuff lock into place.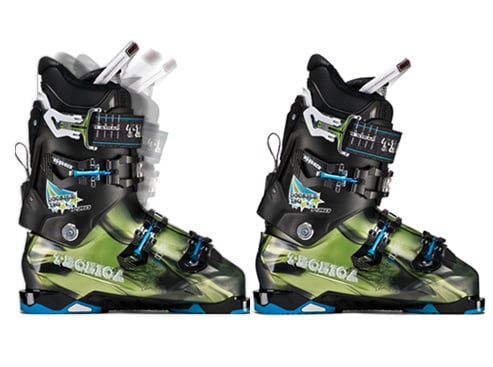 Buckles
3 Alu Micro Light Buckles with Ring
Power Strap
45 mm Velcro Powerstrap
Sole
Interchangeable Soles – Freemountain models have the ability to switch from a DIN sole to a Tech Compatible sole. (or in the case of the Cochise – from a Tech to a DIN sole). The soles are available for purchase and are easily switched out with the allen key provided.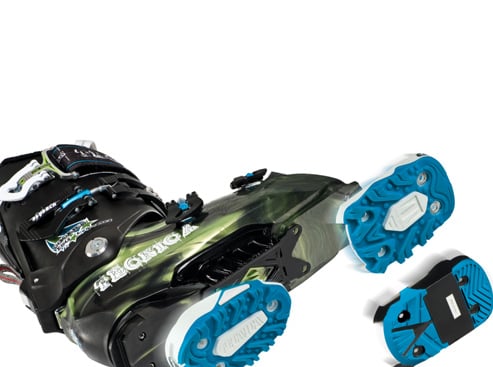 Shock Absorbing Heel – An insert in the heel of the boot absorbs impacts and vibrations for smoother skiing and softer landings.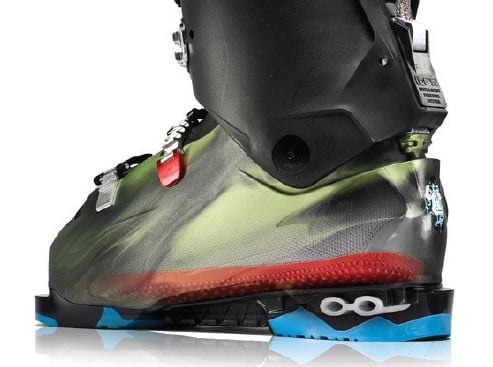 Additional Features
Comes with Tech soles, ISO Alpine soles available separately
Check with your shop to confirm binding compatibility.