Fit
Full Shock Eraser – Strategically placed foam padding to erase impact on the heel, toe, calves and shin while never effecting boot performance.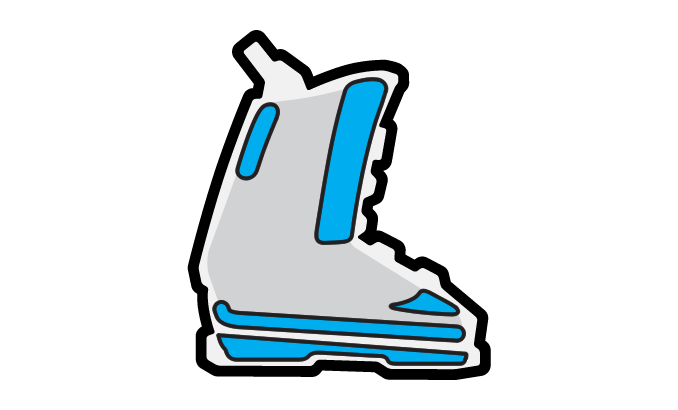 Easy Entry Tongue – A combined liner and shell design that eliminates the "throat" of the boot allows for easy entry no matter the conditions on the hill or in the lodge.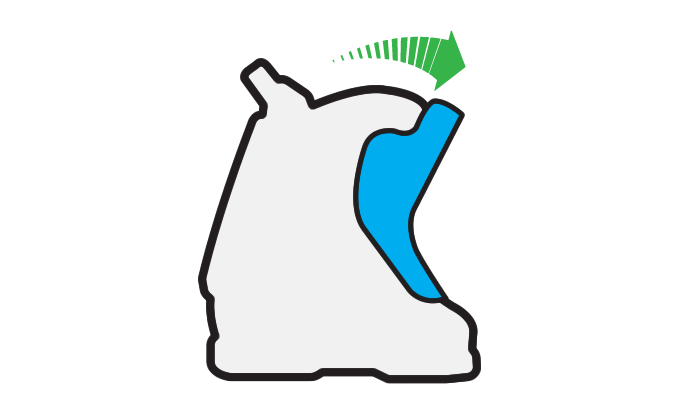 Flex
Park Progressive Flex – The stiffness of the boot progressively increases as the boot flexes deeper to amplify power transmission to the ski. Park Flex Zone is a unique design engineered to enable freeskiers to push the boundaries of what can be done on skis. The lower portion is left open for a soft initial flex to allow for easy ankle flexion which is key for adjusting to features, jumping, and buttering in the park and beyond. Blocks are placed high and wide to decrease the flex progression in the most forward zone of the boot to support skiers landing big airs and in the switch position.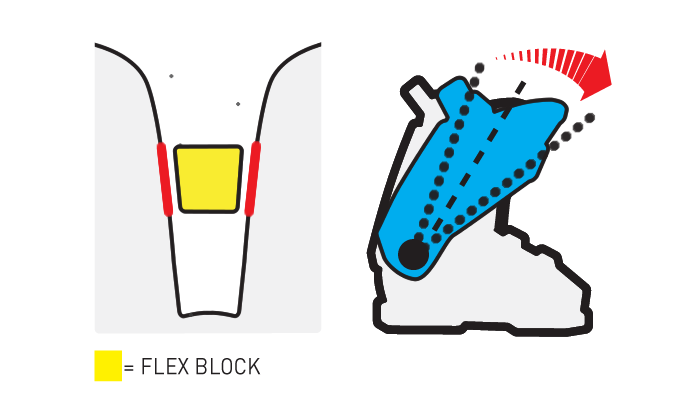 Dynamic Performance Code 115-3-H – 115 (stiffness) is a stiff flex for advanced to expert skiers // 3x (progression) - the boot stiffness almost triples at it's deepest flexing point // High (rebound) returns the boot at a high rate for quicker turns and edge change.
Liner
PFP Comfort Fit Liner
Shell Materials
Triax - Ultra Lightweight High Density Polymer – An advanced Polypropylene formula exclusive to Nordica provides a 25% shell and cuff weight reduction compared to any other high performance or race boot in the market. TRIAX has a more consistent behavior within a wide range of temperatures and is easily workable by boot fitters.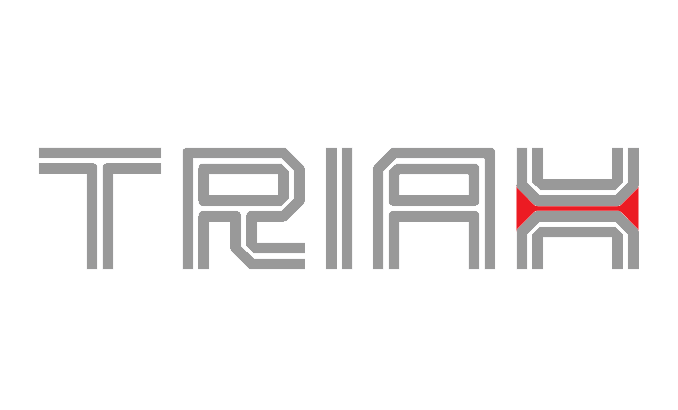 Three Piece Shell Design – Unlike traditional overlap boot shells that focus on fore and aft retention, Nordica's FireArrow, Transfire and Ace collections use a shell design built to enhance the boot's lateral precision. Increased lateral precision is key for better control of today's newer, wider and more ambitious ski shapes.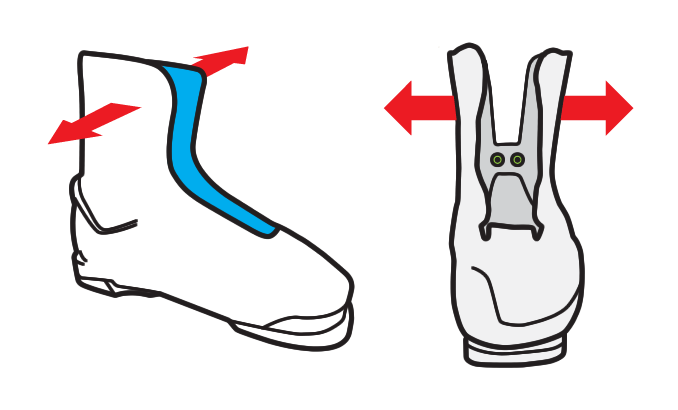 Zeppa (Boot Board) Material – Full Shock Eraser
Buckles
45 Degree Closure – A 45 degree buckle provides maximum heel retention by locking the heel into the rear pocket of the boot while ensuring forefoot comfort and warmth. It also allows for super easy entry and exit of the boot no matter the temperature!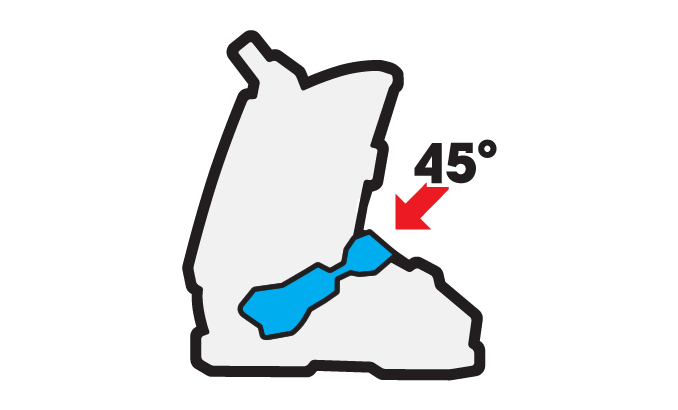 Power Strap
The Nordica The Ace 2 Stars Ski Boots do indeed have power straps.