Toe Piece
Oversized Platform – Wide, 71 mm base plate ensures maximum lateral power transmission, especially with wider skis.
3D Driver Toe – Patented toe concept ensuring multidirectional release options.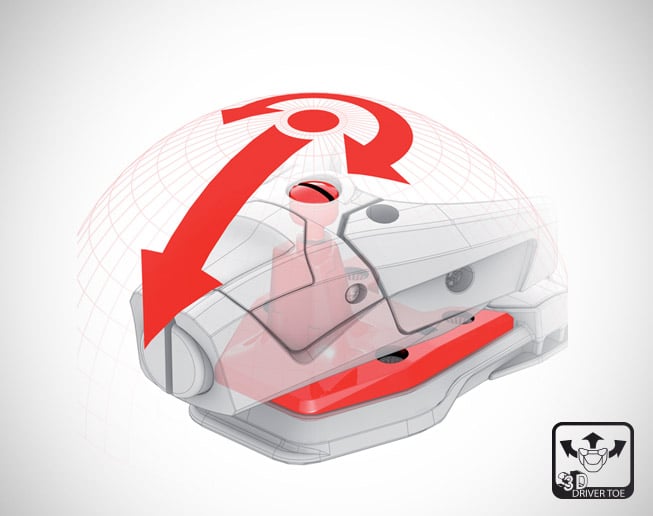 XL Stomp Pedal – A fixed, wide pedal ensures the best transmission from skier to ski.
Manual Toe Height Adjustment
Micro Simultaneous Wing Adjustment – Simple, micro-metric adjustment. Precise boot hold for the best of transmission and safety.
Extra Long Wings – Engages the boot better: confidence inspiring, easier to step-in in powder & provides more lateral power.
Heel Piece
Progressive Transfer Pads – Progressive feel with increased dampening and less shock
Heel Flex Interface – Lets the ski flex naturally
Additional Features
WTR (Walk To Ride) Certified – Certified for use with ISO 5355 Alpine and WTR soles
+Elastic Travel – Superior elastic travel keeps you in when you want, lets you out when you need, ensures a smoother ride.
Low Profile Chassis – Low stand height for increased terrain feedback and enhanced power transmission.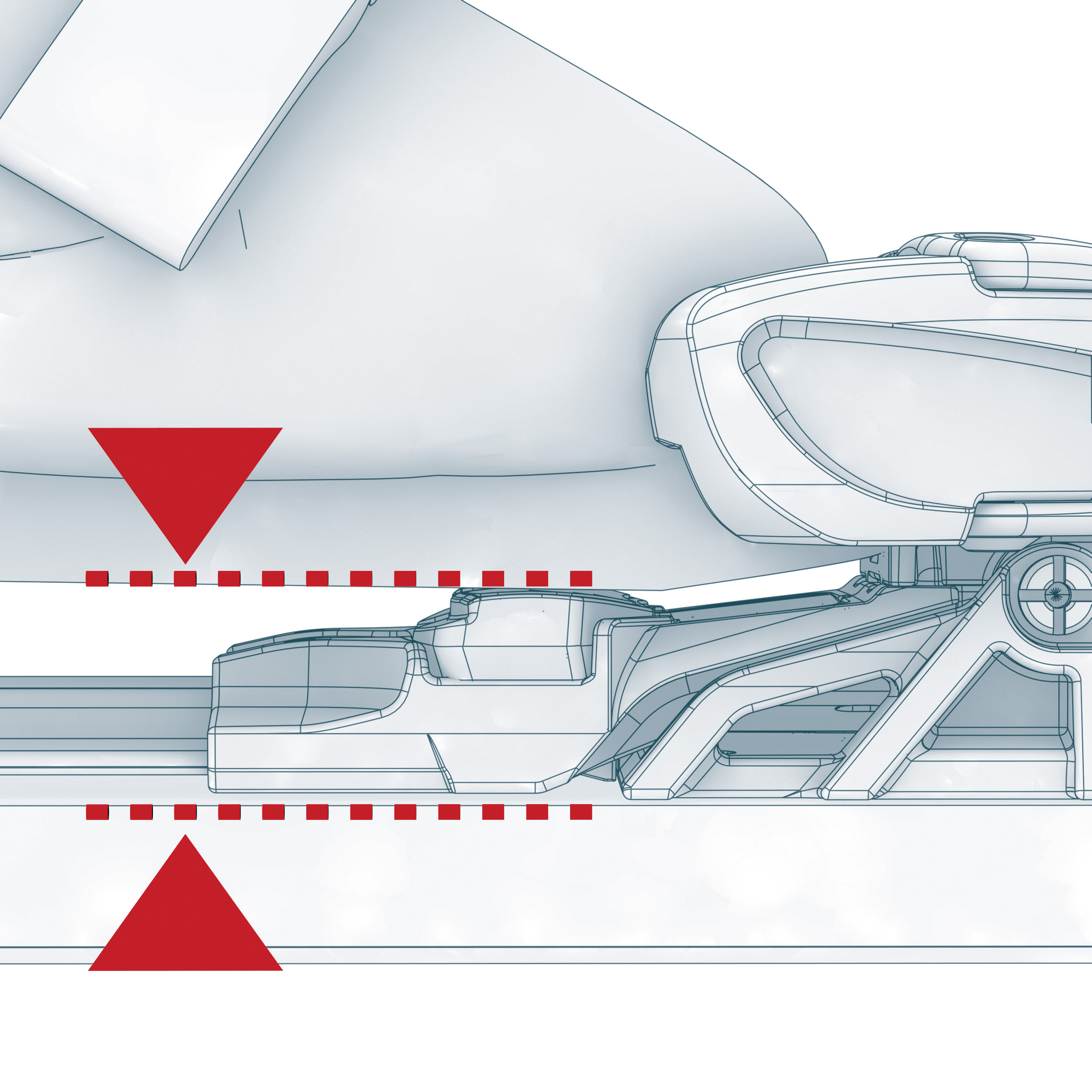 Freeski Brake – Self retracting brakes: adapted to modern skis and practices, eliminates hang ups on switch landings.
Ski Compatibility
We recommend a brake width equal to or at most 15 mm wider than the ski waist width.